Talcum Powder Ovarian Cancer Lawsuit Reinstated in New Jersey State Court
August 06, 2020
By: Irvin Jackson
A New Jersey appeals court has reinstated two state court lawsuits brought by women who allege they developed ovarian cancer from talcum powder, indicating the trial judge erred in dismissing the cases in 2016 on the basis of expert evidence.
Johnson & Johnson currently faces nearly 20,000 Baby Powder lawsuits and Shower-to-Shower lawsuits filed by women nationwide, each involving similar allegations that exposure to talc and asbestos particles contained in the popular products resulted in the development of ovarian cancer and other injuries.
While the majority of cases are consolidated in the federal court system, a number of cases have been filed at the state court level, including a number that were initially brought in New Jersey, where the manufacturer's U.S. headquarters are located.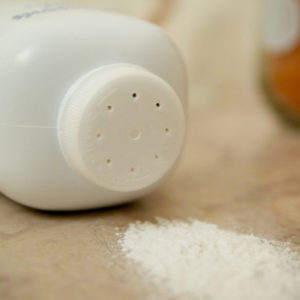 However, in 2016, Superior Court Judge Nelson Johnson dismissed two talcum powder claims filed by Diana Balderrama and Brandi Carl, after determining expert testimony offered by the plaintiffs was insufficient to establish the necessary link between exposure to talc and ovarian cancer.
Following that decision, few other cases have been brought in New Jersey state courts, and the vast majority of the litigation is pending in a federal multidistict litigation (MDL), which is centralized before U.S. District Judge Freeda Wolfson in the District of New Jersey, where a small group of cases are being prepared for early bellwether trials after the Court determined that the plaintiffs' expert witness testimony was sufficiently reliable and based on sound scientific evidence.
Nearly four years after the New Jersey state court talcum powder ovarian cases were dismissed, a panel of three appellate judges have reversed the decision, indicating Judge Johnson did not properly weigh plaintiffs' expert witness testimony and that the decision was an abuse of the judge's discretion to prevent the cases from proceeding.
"The judge relied upon his own reading of the supporting material to dismiss the opinions of plaintiffs' principal experts as flawed," the 86 page opinion (PDF) states. "In other words, his conclusions went to the merits of their opinions and his disagreement with them, rather than their methodology and the soundness of their data. In some instances, he relied upon defendants' expert opinions to explain his disagreement, and mischaracterized it as proof of unsound methods."
As a result of the decision, the cases will be returned back to the New Jersey state trial court, where a number of other cases have been stayed over the past few years awaiting the outcome of this appeal.
At the same time, in the federal court system the court recently identified a list of 1,000 randomly-selected talcum powder cases, which are part of a pool of claims eligible for a bellwether process designed to gauge how juries are likely to respond to certain evidence and testimony that will be presented throughout the litigation.
This bellwether pool will be reduced to a small group of trial cases, which will eventually go before federal juries. While the outcomes of these bellwether trials are not binding on other claims, they may have a substantial impact on any talcum powder settlement negotiations Johnson & Johnson may engage in to avoid the need for thousands of individual claims to be set for trial in courts nationwide in the coming years.
"*" indicates required fields