Talc Settlement Reached by Colgate-Palmolive in Mesothelioma Claim
July 12, 2018
By: Irvin Jackson
Colgate-Palmolive has reportedly reached an agreement to settle a lawsuit involving claims that exposure to talc powder caused the development of a rare and deadly form of cancer, known as mesothelioma. 
Paul Garcia, 67, filed a lawsuit against the company, alleging that asbestos in talc powder caused his mesothelioma diagnosis, indicating that he inhaled the particles while using baby powder manufactured by Mennen, which later became Colgate-Palmolive. Details of the talc powder settlement have not been released, but the agreement was reportedly reached on Monday.
The deal is the latest in a number of settlements reached by Colgate-Palmolive with plaintiffs who claim to have developed mesothelioma due to its talc powder products. To date, the company has resolved at least 44 such mesothelioma lawsuits over asbestos contained in talcum powder, but Colgate-Palmolive still faces about 170 similar claims.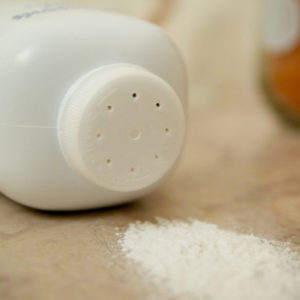 Johnson & Johnson also faces a number of mesothelioma talc powder lawsuits, which raise similar allegations that the products have asbestos or asbestos-like qualities, which can lead to the development of mesothelioma. The rare cancer is nearly always fatal, since it is often not diagnosed until at a very advanced stage.
A number of studies published in recent years have highlighted the link between talc powder and mesothelioma, but questions about the risk were first raised by health officials in Baltimore as early as 1972.
In October 2014, a study published in the International Journal of Occupational and Environmental Health identified a potential link between an unnamed, but popular, brand of talc powder and asbestos exposure, suggesting that use of the product may have caused the death of at least one unidentified woman due to mesothelioma.
In April 2016, Colgate-Palmolive was ordered to pay $1.4 million to a woman diagnosed with mesothelioma after exposure to Cashmere Bouquet talc powder. Colgate-Palmolive reached an undisclosed settlement in November over another talcum powder asbestos claim.
Talc Powder Ovarian Cancer Litigation
The mesothelioma lawsuits are unrelated to more than 6,000 Baby Powder lawsuits and Shower-to-Shower lawsuits pending against Johnson & Johnson involving claims brought by women who allege they developed ovarian cancer following use of the talc powder for feminine hygiene purposes.
Those claims allege that talc particles may migrate through the vagina to the ovaries, resulting in the development of ovarian cancer following years of exposure. According to evidence introduced in several recent trials that ended in multi-million dollar jury awards, Johnson & Johnson has known about these risks associated with their talc powder for decades, yet continued to market Johnson's Baby Powder and Shower-to-Shower Powder for adult women.
While Johnson & Johnson is pursuing appeals in each of the cases that resulted in a verdict, and is refusing to negotiate talcum powder settlements, some analysts suggest that the recent verdicts may be a sign of future problems for the manufacturer, due to signs that juries find Johnson & Johnson's trial defense lacking in credibility.
"*" indicates required fields