Talc Powder Lawyers Appointed to Leadership Roles in Ovarian Cancer MDL
December 07, 2016
By: Austin Kirk
As a growing number of talc powder ovarian cancer lawsuits continue to be added to the recently established multidistrict litigation (MDL), a small group of plaintiffs' lawyers have been appointed to serve in leadership roles during the coordinated pretrial proceedings, taking certain actions that will benefit all women who have filed claims. 
On October 4, the U.S. Judicial Panel on Multidistrict Litigation (JPML) ordered that all product liability lawsuits filed over Johnson's Baby Powder, Shower-to-Shower and other Johnson & Johnson talcum powder products be centralized before Judge Freda L. Wolfson in the District of New Jersey for coordinated discovery and pretrial proceedings.
Each of the complaints raise similar allegations that the manufacturer failed to warn women about the risk of ovarian cancer from talc contained in the powders, which are commonly used by adult women for feminine hygiene. Centralizing the cases before one judge is designed to reduce duplicative discovery into common issues, avoid conflicting pretrial rulings and serve the convenience of the parties, witnesses and the courts.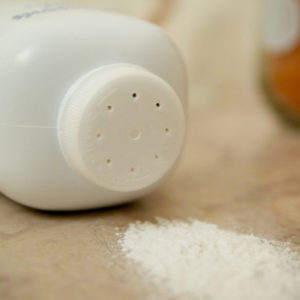 While there are several thousand Johnson's Baby Powder lawsuits and Shower-to-Shower Powder lawsuits pending in state courts nationwide, there are currently only a few dozen complaints pending in the federal court system. However as talc powder lawyers continue to review and file cases in the coming weeks and months, it is widely expected the number of cases in the federal MDL will increase dramatically.
In an order (PDF) issued on Tuesday, Judge Wolfson identified a group of 18 different plantiffs' lawyers who will serve in various leadership roles, including two for co-lead counsel, one liaison counsel, four to the Plaintiffs' Executive Committee, and 11 to the Plaintiffs' Steering Committee.
In complex product liability litigation, where a large number of individual claims have been filed on behalf of individuals who suffered similar injuries after using the same or similar products, it is common for a small group of attorneys to conduct and coordinate the common discovery into generic issues that apply to all claims, argue motions before the Court and negotiate potential stipulations or settlements in the cases.
As part of the coordinated pretrial proceedings in the talc powder MDL, it is expected that a small group of ovarian cancer cases will be prepared for early trials. Known as "bellwether" cases, the outcomes of these trials are designed to help the parties gauge how juries may respond to certain evidence and testimony that is likely to be repeated throughout the litigation.
So far this year, at least three cases have already gone to trial in Missouri state court Johnson & Johnson's failure to warn about the cancer risk with talcum powder. Each of those trials resulted in a multi-million dollar damage award due to the failure to provide appropriate talcum powder warnings for women.
Evidence presented at recent trials included company documents that suggested Johnson & Johnson was aware of the potential link between talcum powder and ovarian cancer since the 1970s. However, even as recently as 1992, some documents indicate that the company specifically targeted sales towards women who were high users of talcum powder, without ever warning them of the possible cancer risks.
If Johnson & Johnson fails to reach talc powder settlements or resolve the litigation during the coordinated pretrial proceedings, it is possible that large numbers of individual cases may be set for trial in courts throughout the United States in the coming years.
"*" indicates required fields