Verdict in Talcum Powder Cancer Trial Marks First Defense Win for J&J
March 06, 2017
By: Irvin Jackson
After previously being ordered to pay tens of millions in compensation during three prior bellwether trials, for failing to warn women about the risk of ovarian cancer from talcum powder, Johnson & Johnson has secured the first defense verdict in the litigation.
There are currently more than 2,500 Johnson's Baby Powder lawsuits and Shower-to-Shower lawsuits pending nationwide, each involving similar allegations that use of the talc-based powders for feminine hygiene caused adult women to develop ovarian cancer.
A series of cases have been set for early trial dates in St. Louis, which are designed to help gauge how juries may respond to certain evidence and testimony that is likely to be repeated throughout the litigation.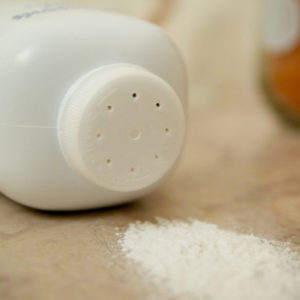 During the first three bellwether trials in St. Louis, Johnson & Johnson was ordered to pay $70 million in November 2016, $55 million in May 2016 and $72 million in February 2016. Each of those cases included massive awards of punitive damages, designed to punish the manufacturer for withholding information about the ovarian cancer risk from women, while promoting the use of talcum powder for "personal freshness".
In this latest trial, which ended on Friday in the 22nd Circuit Court of St. Louis, the manufacturer was able to prevail in a case brought by Nora Daniels, after the jury found that the plaintiff failed to establish that Johnson & Johnson talcum powder products were the cause of her ovarian cancer diagnosis.
Since Johnson & Johnson has refused to negotiate talcum powder settlements, indicating that it will continue to defend claims in court, additional bellwether trials are expected later this year.
Talcum Powder Ovarian Cancer Litigation
Although talcum powder is most commonly associated with use among infants to prevent diaper rash and maintain smooth skin, the products are widely used among adult women and Johnson & Johnson has promoted such use to maintain "personal freshness." Given the popularity of Johnson's Baby Powder among adult women, the company introduced and marketed Shower-to-Shower body powder for this specific purpose.
Each of the lawsuits involved in the litigation raise similar allegations, claiming that Johnson & Johnson knew about the link between daily use of talcum powder and ovarian cancer, yet withheld information from consumers.
Evidence presented at prior trials has included internal company documents that suggest Johnson & Johnson has been aware of the ovarian cancer risk since the 1970s. However, even as recently as 1992, some documents indicate that the company specifically targeted sales toward adult women, without providing any warning about the potential risk of ovarian cancer.
In addition to the state court cases pending in Missouri, a growing number of complaints continue to be filed throughout the federal court system, where coordinated pretrial proceedings were established in October 2016, centralizing the talcum powder litigation before U.S. District Judge Freda Wolfson in the District of New Jersey.
As part of the MDL proceedings, it is expected that Judge Wolfson will also schedule a series of early bellwether trials. While the outcomes of these early trial dates are not binding on other claims, they will continue to be closely watched by parties involved, and will likely influence eventual settlement negotiations that may be necessary to avoid the unpredictability of trial in thousands of cases throughout the U.S.
"*" indicates required fields