J&J Allowed To Continue Delaying Talcum Powder Lawsuits While Pursuing Bankruptcy Settlement Process
February 28, 2022
By: Irvin Jackson
A federal judge has rejected a motion to dismiss Johnson & Johnson's controversial "Texas Two-Step" bankruptcy scheme, allowing the company to continue with its attempt to break off the massive liability it faces from thousands of talcum powder lawsuits into a separate company, which critics argued was created solely for the purpose of placing it into bankruptcy and delaying justice for plaintiffs seeking compensation through the U.S. court system.
Johnson & Johnson faces about 38,000 Baby Powder lawsuits and Shower-to-Shower lawsuits brought by women diagnosed with ovarian cancer, mesothelioma and other injuries, which they allege were caused by exposure to talc and asbestos particles in the popular talcum powder products, which were sold for decades without warnings about health risks Johnson & Johnson knew they would face.
In response to mounting litigation costs and a number of massive verdicts returned in early trial dates, Johnson & Johnson announced in October that it was spinning off any liability exposure it faces from the litigation into a new company, LTL Management, LLC, which was formed with only $2 billion in assets and then promptly placed into bankruptcy.
The move has been viewed as largely a negotiating attempt to force plaintiffs to accept less compensation than they seek, since Johnson & Johnson has sufficient assets to cover liability exposure it faces for failing to warn consumers about the risks associated with its talc products.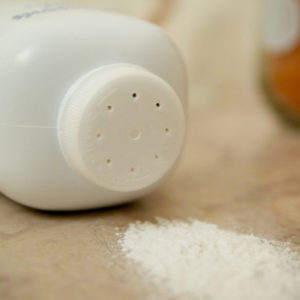 On Friday, U.S. Bankruptcy Judge Michael Kaplan, in Trenton, New Jersey, ruled that Johnson & Johnson's LTL Management subsidiary was allowed to continue with the Chapter 11 bankruptcy, in order to work to settle the claims filed to date. The ruling continued a stay on all outstanding talcum powder litigation while a settlement agreement is negotiated.
Judge Kaplan acknowledged the widespread public concerns over the filing, but indicated that it is "unquestionably a proper purpose" under the bankruptcy laws. He pointed to the long process of litigation, which has gone on for several years without resolution, as evidence of the need for the bankruptcy filing.
"The fact remains that since 2014—over seven years ago—only 49 trials have gone to verdict, and many of those remain on appeal or have been remanded to retry," Judge Kaplan wrote in his opinion (PDF). "Given the pace of the litigations to date, as well as the mounting escalation in the number of new actions being brought monthly, the vast majority suffering from illness in the existing backlog of cases will not see a penny in recovery for years."
Kaplan's decision came after a week of hearings to consider a motion by plaintiffs for the court to reject the bankruptcy filing.
The Johnson & Johnson talcum powder bankruptcy plan has been widely criticized by plaintiffs lawyers, as well as bankruptcy experts, as an abuse of the legal process and effort to delay a series of trials that were expected to go before juries this year.
Plaintiffs say Johnson & Johnson, which has billions in cash reserves, has no financial distress that would merit a bankruptcy filing. However, since the bankruptcy is being allowed to move forward, settlements for talcum powder cancer and asbestos lawsuits may be artificially capped.
Defending against the talcum powder litigation has already cost Johnson & Johnson $1 billion, on top of Baby Powder settlements and verdicts that have amounted to another $3.5 billion, according to the bankruptcy filing.
Most of the U.S. talc litigation is currently pending in the federal court system, where the cases are centralized before U.S. District Judge Freda L. Wolfson in the District of New Jersey, as part of an MDL or multidistrict litigation. Prior to the bankruptcy filing, the Court was planning to hold a series of talcum powder "bellwether" trials beginning in April 2022, which have now been delayed by the U.S. Bankruptcy Court.
Robert

October 13, 2022 at 4:18 pm

What do you expect from a New Jersey Judge who is in bed with J & J??? New Jersey, where da Mafia roams from company to company now legitimized in subsequent generations. This opinion by the bankruptcy "judge", Kaplan, is so wrong that it smells worse than an open cesspool. It unilaterally limits Johnson & Johnson's liability foR the many deaths it not only caused but it COVERED UP THE INFORMATI[Show More]What do you expect from a New Jersey Judge who is in bed with J & J??? New Jersey, where da Mafia roams from company to company now legitimized in subsequent generations. This opinion by the bankruptcy "judge", Kaplan, is so wrong that it smells worse than an open cesspool. It unilaterally limits Johnson & Johnson's liability foR the many deaths it not only caused but it COVERED UP THE INFORMATION RE: THE ASBESTOS LADEN POWDER as to constitute intentional homicide of many of our wonderful, Mothers, wives, and daughters and the decision is DISGUSTING. kAPLAN SHOULD BE RUN OUT OF TOWN
"*" indicates required fields