Initial Conference Scheduled in Johnson & Johnson Talcum Powder MDL
October 27, 2016
By: Austin Kirk
The U.S. District Judge recently appointed to preside over all federal talcum powder lawsuits has scheduled an initial conference for early next month, to meet with lawyers involved in the cases and establish the organizational structure for the multidistrict litigation (MDL).
On October 4, the U.S. Judicial Panel on Multidistrict Litigation (JPML) ordered that all product liability lawsuits filed over Johnson & Johnson talcum powder products be centralized before Judge Freda L. Wolfson in the District of New Jersey for coordinated discovery and pretrial proceedings.
Each of the complaints raise similar allegations that the manufacturer failed to warn women about the risk of ovarian cancer from Johnson's Baby Powder, Shower-to-Shower or other talcum powder products.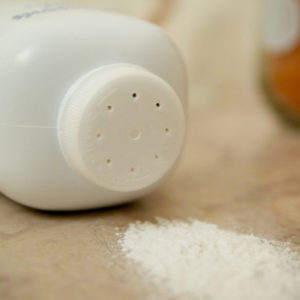 While there are currently 37 complaints pending nationwide, as lawyers continue to review and file cases in the coming weeks and months, it is widely expected that hundreds, if not thousands, of Johnson's Baby Powder lawsuits and Shower-to-Shower Powder lawsuits will eventually be consolidated before Judge Wolfson to reduce duplicative discovery into common issues, avoid conflicting pretrial rulings and to serve the convenience of the parties, witnesses and the judicial system.
In an order (PDF) issued last week, Judge Wolfson announced that the first Organizational Conference will be held on November 17, asking the parties to submit a status report on the litigation by November 10.
The status report is designed to inform the court of whether any discovery has taken place, whether there have been talcum powder settlement discussions, if there are any motions pending before the court or already decided by a trasferor judge, suggestions on lead or liaison counsel, and any proposed agenda items for the initial conference.
Judge Wolfson is also requesting that all attorneys involved in the litigation confer and be prepared to discuss deadlines for amendments of pleadings, jointer of parties, filing of motions and completion of discovery at the conference; as well as dates for future conferences, bellwether trials and other matters.
In addition to cases pending in the federal court system, about 2,000 ovarian cancer lawsuits over talcum powder products have already been filed against Johnson & Johnson at the state court level, with most pending in St. Louis, Missouri.
So far this year, at least two cases have gone to trial in St. Louis over Johnson & Johnson's failure to warn about the cancer risk with talcum powder. Each of those trials resulted in a multi-million dollar damage award due to the failure to provide appropriate talcum powder warnings for women.
Evidence presented at recent trials included company documents that suggested Johnson & Johnson was aware of the potential link between talcum powder and ovarian cancer since the 1970s. However, even as recently as 1992, some documents indicate that the company specifically targeted sales towards women who were high users of talcum powder, without ever warning them of the possible cancer risks.
If Johnson & Johnson fails to resolve the litigation during the coordinated pretrial proceedings, or following additional bellwether trials, it is possible that large numbers of individual cases may be set for trial in courts throughout the United States in the coming years.
"*" indicates required fields