Talcum Powder Settlement Negotiations Ordered By Bankruptcy Judge
May 09, 2023
By: Irvin Jackson
A federal bankruptcy judge has ordered Johnson & Johnson and attorneys representing thousands of plaintiffs to engage in additional talcum powder settlement negotiations, while the Court evaluates whether it will reject a second attempt by the manufacturer to force a resolution of the litigation through the U.S. bankruptcy process.
Over the last decade, Johnson & Johnson has faced nearly 40,000 Johnson's Baby Powder lawsuit and Shower-to-Shower lawsuit, each involving similar allegations that asbestos particles in the talc powder caused users to develop ovarian cancer, mesothelioma and other injuries.
Following a series of massive jury verdicts returned in early trials, Johnson &Johnson attempted to pursue a controversial bankruptcy scheme last year, by transferring all liability it faced in the litigation to a newly created subsidiary, LTL Management, LLC, which then immediately filed for bankruptcy. However, the Third Circuit Court of Appeals rejected that bankruptcy filing in March 2023, since Johnson & Johnson has sufficient assets to cover the liability faced by it's newly created subsidiary.
This set the stage for jury trials to resume in the coming months. However, Johnson & Johnson moved forward with a second bankruptcy filing last month, after proposing an $8.9 billion talcum powder lawsuit settlement fund, which would force all current and future claims through the bankruptcy courts.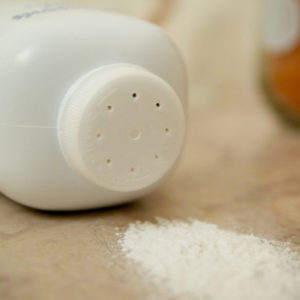 Johnson & Johnson has faced sharp criticism from plaintiffs' attorneys and consumer advocates for it's repeated attempts to pursue a so-called "Texas Two-Step" bankruptcy scheme, solely to avoid paying women settlements that it easily could have absorbed though the U.S. civil justice system.
Shortly after the second filing, U.S. Bankruptcy Judge Michael Kaplan did agree to pause any new trials over talcum powder injury claims for 60 days. However, the Court has expressed skepticism about the latest bankruptcy filing being successful, and indicated that new lawsuits can now be filed and preparations can resume to get cases ready for trial in certain courts.
Talcum Powder Settlement Talks Ordered
In an order (PDF) issued on May 8, Judge Kaplan directed the parties to engage in additional settlement negotiations, assigning two co-mediators to preside over the meetings, and establishing a set of mediation protocols.
"The Mediation Parties will make a good faith attempt to settle the Mediation Issues," the order states. "The Mediation Parties, either personally or through a representative with authority to negotiate and settle the Mediation Issues, will make reasonable efforts to attend all sessions scheduled by the Co-Mediators to which they are invited to attend by the Co-Mediators."
Judge Kaplan ordered the Co-Mediators to provide periodic status reports. However, those reports will be filed under seal, so that they do not disclose confidential talcum powder settlement terms or proposals.
The order comes as Judge Kaplan prepares to hear arguments for and against the latest LTL Management bankruptcy filing in June. The U.S. Trustee, a part of the Department of Justice, has joined plaintiffs in asking that Kaplan to reject the filing, indicating LTL lacks the financial need of such an action.
Johnson & Johnson Continues to Push Unpopular Settlement Offer
As the U.S. Courts were preparing to resume efforts to prepare large numbers of claims for trial again, Johnson & Johnson announced it intends to settle all talcum powder lawsuits through an $8.9 billion fund which would be paid over 25 years, covering all current and future claims.
However, leading plaintiffs' attorneys in the litigation have roundly rejected the offer, indicating it is too low, again attempts to limit restitution to plaintiffs unnecessarily, and would likely severely limit payouts for future claims, which have not yet been filed because it can take years for ovarian cancer and other ailments linked to talcum powder use to be detected.
The best case scenario seems to indicate plaintiffs would receive about $120,000 each if the settlement were approved. That compares to about $500,000 for the cost of ovarian cancer treatment and lost wages. However, the average talcum powder settlement payout under the proposed deal could be substantially lower than $120,000, depending on the number of valid claims presented, and would delay payments to women diagnosed with cancer.
Johnson & Johnson has already spent $1 billion defending the litigation, on top of Baby Powder settlements and verdicts which have amounted to another $3.5 billion, according to the original bankruptcy filing.
Prior estimates had suggested Johnson & Johnson would need to pay more than $10 billion to resolve all lawsuits involving cancer caused by their products. However, that was before the company failed in its initial attempt to resolve the claims through bankruptcy.
With the size of the litigation continuing to grow, and the company facing the prospect of more individual talcum powder lawsuit payouts that may be awarded in the coming months, lawyers maintain that the total cost to settle all talcum powder lawsuits now requires substantially more funds than the company is proposing.
"*" indicates required fields