Tanning Bed Use Linked to Addiction: Study
April 23, 2010
By: Staff Writers
The results of a new study suggest that individuals who make regular use of tanning beds are more likely to be suffering from substance abuse, raising questions as to whether tanning itself is actually addictive. 
The research, conducted by Catherine Mosher and Sharon Danoff-Burg of the Memorial Sloan-Kettering Cancer Center and the State University of New York, was published in the latest issue of the Archives of Dermatology. The researchers found that people who admitted to other forms of substance abuse were more likely to have made frequent use of tanning beds in the previous year than those who did not show signs of substance abuse.
The scientists interviewed a total of 421 college students from September through December of 2006. They found that, out of 229 students who used indoor tanning facilities, 90 of them met criteria for signs of addiction to indoor tanning. Those same students also were more frequent drinkers of alcohol, marijuana users and were more likely to suffer symptoms of anxiety.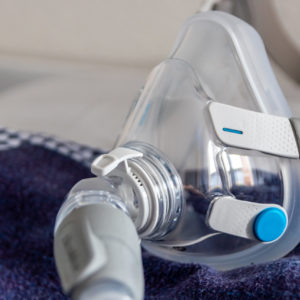 Did You Know?
Millions of Philips CPAP Machines Recalled
Philips DreamStation, CPAP and BiPAP machines sold in recent years may pose a risk of cancer, lung damage and other injuries.
Learn More
The study's results were released less than a month after an FDA advisory panel recommended that the government either ban the use of tanning beds for everyone under the age of 18, or require parental consent. The recommendations were aimed at protecting children from the heightened risk of skin cancer from tanning beds.
FDA began to review the use of tanning beds, particularly among young people, after the World Health Organization (WHO) reclassified tanning beds as known carcinogens last year. WHO came to that conclusion after it conducted a study on tanning bed skin cancer risks. WHO's report determined that the use of tanning beds before the age of 30 increases the risk of skin cancer by 75%.
Some studies have shown that the use of tanning beds by young adults results in eight times the risk of developing melanoma, a deadly form of skin cancer once found mainly in the elderly, but which has increasingly become a problem for younger adults. The American Cancer Society says that melanoma, the most dangerous form of skin cancer, is diagnosed in about 69,000 Americans each year and causes about 8,650 deaths annually. Less dangerous, but more common, basal and squamous cell carcinomas affect more than one million Americans each year and cause about 2,000 deaths annually.
If the process of getting a tan from an indoor tanning bed is itself addictive, it may make it harder to devise effective interventions to reduce skin cancer risk, researchers warned. However, the study does not draw a direct link between tanning and addiction, it only notes that frequent tanning bed users often show signs of an addiction and are more likely to be addicted to other substances.
Officials from the Indoor Tanning Association, which represents the U.S.'s $5 billion indoor tanning industry, was skeptical about the results, saying that there was no definitive proof that tanning was addictive, and that the word addiction was being used to stir up media attention.
Concerns over tanning bed cancer has resulted in bipartisan legislation aimed at lowering tanning bed cancer risks. The Tanning Bed Cancer Control Act, was introduced in late January by U.S. Representatives Carolyn Maloney (D-New York) and Charlie Dent (R-Pennsylvania). The bill would allow federal regulators to set controls on the amount of ultraviolet radiation emitted by tanning beds as well as set limits on the amount of time users can use the devices.
Steve

April 23, 2010 at 8:53 pm

While admitting some bias, the very brief description of this study leaves me skeptical of any conclusions represented as edifying statistical accuracy. It sounds like an undergrad term project to me.
"*" indicates required fields