Head Injuries May Increase Risk of Dementia Decades Later: Study
March 24, 2021
By: Russell Maas
A new study highlights the long-term problems which may result from a traumatic brain injury (TBI), warning individuals who experience head trauma face a higher risk of developing dementia later on in life.
According to findings published this month in Alzheimer's & Dementia: The Journal of the Alzheimer's Association, those who suffered a single concussion or traumatic head injury were 1.25 times more like to develop dementia later in life, compared to individuals without a history of a head injury. However those with two or more prior head injuries were found to be twice as likely to develop dementia, suggesting a linear relationship.
A team of researchers from the University of Pennsylvania School of Medicine conducted the analysis using data from the Atherosclerosis Risk in Communities (ARIC) Study, which collected head injury data from diverse populations over a 25 year period to determine whether there was an association with the risk of dementia after a head injury.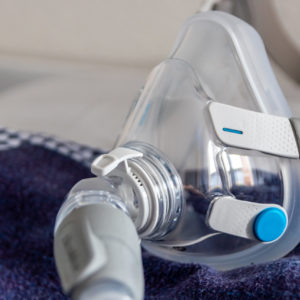 Did You Know?
Millions of Philips CPAP Machines Recalled
Philips DreamStation, CPAP and BiPAP machines sold in recent years may pose a risk of cancer, lung damage and other injuries.
Learn More
The study included 14,376 participants with a mean age of 54 years, who were followed-up with by semiannual telephone calls and at least six in-person visits over a 25 year period. Hospital records of the head injuries suffered by the participants were also analyzed during the investigation.
Researchers indicate both black and white participants were at an increased risk of developing dementia following a traumatic head injury, however, white participants reportedly developed dementia at higher rates, with woman being the highest at risk.
Overall, almost 10% of participants who were diagnosed with dementia had recorded at least one concussion or head injury.
The findings of the report show a statistically significant relationship between prior head injury and the diagnosis of dementia, highlighting the need for additional research to identify common causes of head injury, and the development of mitigation and prevention strategies, the researchers determined.
A traumatic brain injury can be suffered from even one minor blow, or bump to the head and symptoms may include dizziness, nausea, headache, sensitivity to light, increased aggression, and disorientation. Traumatic brain injuries are one of the leading causes of death and permanent disability worldwide, with 1.4 to 1.7 million people suffering a head injury each year.
The findings of this latest study appear to back up previous research.
In 2014, a study was published in medical journal Neurology, finding that veterans who suffered a TBI were 60% more likely to receive a dementia diagnosis than those who did not have a brain injury on record.
In a 2019 study published in The Journal of Head Trauma Rehabilitation, researchers found veterans who suffered moderate-to-severe traumatic brain injuries (TBI) were linked to a significantly increased risk of committing suicide. Overall, veterans who died by suicide were 68% more likely to use guns and 78% more likely if they had moderate or severe TBIs.
While veterans have been identified as one of the highest at-risk groups, motorcycle and automobile accidents account for about 20% of all traumatic brain injuries. Experts suggested that people who know they have had a traumatic brain injury should make sure they are carefully monitored and screened for signs of dementia as they approach old age.
Timothy

March 25, 2021 at 8:18 am

viet-nam vet.
"*" indicates required fields