Testosterone Drug Prostate Cancer Risk "Urgently" Needs Further Research: Study
October 20, 2014
By: Irvin Jackson
A new study suggests that side effects of testosterone replacement therapy may promote the growth of prostate tumors in rats, potentially making prostate cancer more dangerous and harder to treat.
Dr. Maarten C. Bosland, of the University of Illinois at Chicago authored the study, which was published last month online in the Endocrine Society journal Endocrinology, indicating that testosterone increased the risk of prostate tumors and enhanced the detrimental effects of other prostate cancer-causing agents in experiments on rats.
Bosland warns that the effects could work the same way in human men given popular low testosterone drugs like AndroGel, Testim and Axiron, indicating that further research on the risk is "urgently needed."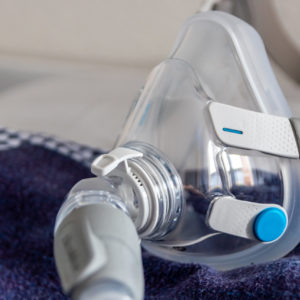 Did You Know?
Millions of Philips CPAP Machines Recalled
Philips DreamStation, CPAP and BiPAP machines sold in recent years may pose a risk of cancer, lung damage and other injuries.
Learn More
Researchers found a "very steep dose response" when rats were given both testosterone and the carcinogen N-nitroso-N-methylurea (MNU). Rats given just MNU or nothing at all experienced no prostate cancer. However, 10-18% of rats given testosterone suffered prostate carcinomas. When they were given both MNU and testosterone, the rate of prostate cancer increased to 50%-71% dependent upon the amounts given.
"Prostate cancers did not occur in rats given MNU or no treatment, whereas testosterone alone induced a low incidence of prostate cancer and increased the number [of] rats bearing tumors at other sites, particularly malignant tumors. Thus, testosterone was shown to be a weak complete carcinogen and a strong tumor promoter for the rate prostate in this study," Bosland wrote. "These findings have potential significant public health implications for the use of testosterone therapy in men."
The findings may contradict other research released earlier this year. One, published in the Journal of Sexual Medicine found no link between testosterone use and the risk of patients dying from prostate cancer. Another, presented by German researchers at a symposium in March could find no link between prostate cancer and testosterone drug use.
Testosterone Health Concerns
The Endocrine Society issued a press release highlighting the study, indicating that the findings present more evidence in support of restricting the use of testosterone drugs.
The group recently issued new clinical guidelines highlighting the importance of prescribing the drugs to men with confirmed testosterone deficiency associated with hypogonadism or another medical condition, due to the potential health problems associated with testosterone drugs, which have been linked to an increased risk of heart attacks, strokes, blood clots and sudden death.
Similar concerns were raised at recent FDA advisory committee meetings scheduled in response to studies that suggested a potential link between testosterone and heart attacks.
In two 20-to-1 votes, the FDA advisory committees agreed with the Endocrine Society's recommendations, calling for the FDA to require drug makers to conduct the studies and for label changes to testosterone drugs that clarify the medications should not be used to treat symptoms associated with natural lowering of testosterone levels associated with aging.
The FDA called for the hearing and asked the panels to review available data on the potential heart risks of testosterone replacement therapy, and to recommend what the FDA should do to prevent testosterone drug overuse. The panels' recommendations are not binding, but often have a strong effect on the agency's regulatory decisions.
Testosterone Drug Lawsuits
Amid concerns about the safety of the popular medications, hundreds of men throughout the U.S. are now pursuing Androgel lawsuits, Testim lawsuits, Axiron lawsuits and other testosterone booster lawsuits against manufacturers of these medications, alleging that information about the potential heart risks was withheld from consumers and the medical community.
Most of the complaints have come following a study published in the Journal of the American Medical Association in November 2013, which found that the side effects of testosterone drugs may increase the risk of heart problems for older men after a coronary angiography, due to plaque build-up in the arteries.
A couple months later, in January 2014, another study published in PLOSOne determined that low T treatments may double the risk of heart attack for younger men with heart disease and all men over the age of 65, regardless of their prior heart conditions.
Lawsuits have been filed on behalf of men who allege that side effects of the drugs caused them to suffer heart attacks and strokes, as well as blood clot injuries, such as pulmonary embolism and deep vein thrombosis (DVT).
As the number of complaints filed in U.S. District Courts nationwide has continued to grow, the U.S. Judicial Panel on Multidistrict Litigation established coordinated pretrial proceedings for the cases last month, centralizing all testosterone litigation before U.S. District Judge U.S. District Judge Matthew Kennelly in the Northern District of Illinois.
"*" indicates required fields