Texas Cyclospora Outbreak Linked to Fresh Cilantro: CDC
October 24, 2013
By: Irvin Jackson
Federal and state investigators indicate that fresh cilantro from Puebla, Mexico was the likely cause of some of the 643 cyclospora illnesses identified this summer, declaring the outbreak officially over.  
On October 23, the U.S. Centers for Disease Control and Prevention (CDC) issued an update to a cyclospora outbreak investigation, which has continued through much of the summer.
The investigators concluded that there was not just one outbreak, but several that were likely not related. The CDC also determined that many illnesses in Texas, the state hardest hit by the outbreaks, were linked to fresh cilantro.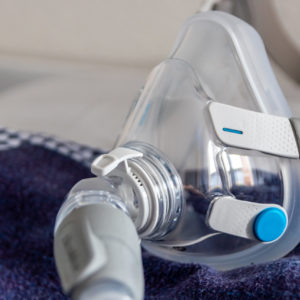 Did You Know?
Millions of Philips CPAP Machines Recalled
Philips DreamStation, CPAP and BiPAP machines sold in recent years may pose a risk of cancer, lung damage and other injuries.
Learn More
The CDC indicates that 278 cases were reported in Texas. Of the total 643 cases nationwide, there were 45 hospitalizations and no deaths reported.
The potentially contaminated cilantro appears to have been served in at least two Mexican restaurants. The connection was found when interviewers realized that 50% of those in Texas who fell ill reported having eaten fresh cilantro in the two to 14 days before becoming ill. That compares to only 27% of the rest of the population that did not fall ill.
Further investigation led to the identification of specific restaurants, which were not named in the CDC report. Thirty of those who fell sick reported eating at a Mexican-style restaurant in Fort Bend County. Some salsa was served at the restaurant with fresh, raw cilantro and another was served containing cooked cilantro. The salsa with the raw cilantro was linked to those who fell ill, the salsa including cooked cilantro was not. Cyclospora can be killed by the cooking process, the CDC notes.
Even then, the fresh cilantro could not be traced to all of the Texas cases in an investigation that has frustrated state and federal officials for months, in part because multiple things seemed to be happening at once.
Health investigators at the state and local level nationwide have been trying to determine the source of the outbreak for weeks to no avail. Investigators in Nebraska and Iowa say illnesses in those two states were caused by Taylor Farms salad mixes served at Olive Gardens and Red Lobster restaurants,
On August 25, the FDA gave Taylor Farms approval to begin operations again after determining the facility's products were clear of contamination and that it was meeting safe food production requirements. The facility had been shut down since August 12.
The CDC determined that those illnesses do not appear to have a connection to illnesses in Texas or other states.
Cyclospora Infections
Cyclospora is a single-cell parasitical organism, which is usually spread through contaminated fresh produce or through drinking water. However, the CDC advised consumers nationwide not to shy away from eating fresh produce in fear of contracting the illness. The agency advised that the health benefits of fresh produce far outweigh the small risk of cyclospora food poisoning.
Victims typically experience illness for about a week, with symptoms that include watery diarrhea, frequent, sometimes explosive, bowel movements, loss of appetite, weight loss, stomach pains, bloating, increased gas, nausea and fatigue. The CDC warns that infected persons also sometimes experience vomiting, body aches, headaches, fever and other symptoms that could be mistaken for the flu. However, some people infected with the parasite develop no symptoms.
The ailment is often treated with sulfa-based antibiotics, like Bactrim, Septra and Cotrim. The CDC warns that there are no alternative recommended treatments for patients who are allergic to sulfa drugs. The CDC also recommends victims get plenty of rest and drink lots of fluids.
Individuals who suspect they may have experienced illness associated with the Cyclospora outbreak should seek immediate medical treatment, and contact local infectious disease officials.
The CDC says that the rate of cyclospora illnesses has now dropped to normal, expected levels.
"*" indicates required fields