The Implant Files: International Investigation Exposes Rampant Safety Problems With Medical Devices
November 29, 2018
By: Irvin Jackson
The findings of a new, global investigation highlights a number of serious safety problems imbedded in the fabric of the medical implant industry, which puts patients' health and lives at risk. 
The International Consortium of Investigative Journalists (ICIJ) released a package of stories called "The Implant Files" this week, which looks at how medical devices worldwide are approved and monitored by health agencies, as well as how the industry markets these products.
The findings raise questions about the safety of many new medical devices, the lax means by which they are approved, and exposes how dangerous or defective devices are often recalled in some countries, but still sold in others, despite known risks.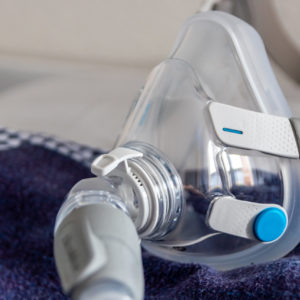 Did You Know?
Millions of Philips CPAP Machines Recalled
Philips DreamStation, CPAP and BiPAP machines sold in recent years may pose a risk of cancer, lung damage and other injuries.
Learn More
The ICIJ, most prominently known for its release of the Panama Papers and Paradise Papers, is a U.S.-based non-profit organization that works with investigative reporters and major media outlets nationwide. This investigation involved 250 journalists in 36 countries.
"Medical devices provide clear, even life-changing benefits in most cases, radically improving health and sometimes saving lives. But ICIJ's reporting raises questions about whether the device industry is needlessly putting patients at risk of serious harm in its quest for profits," the group said in a November 25 press release announcing the results of the investigation. "The investigation has found that even complex, high-risk implants are held to a lower safety testing standard than most new drugs. Flawed devices linger on the global market unrecalled as injuries mount. Under a free-for-all system, device companies pull implants in some countries while continuing to sell them in others."
The investigation involved an analysis of more than 8 million records on medical devices, ranging from recalls to injury reports and reports of fatalities.
According to the findings, in the U.S. alone, more than 1.7 million injuries and 83,000 deaths are suspected of being linked to medical device problems in the last 10 years. Since 2008, medical device manufacturers have paid $1.6 billion to settle claims of fraud, corruption and other charges leveled at them by the U.S. and other countries.
The probe also found that many governments fail to regularly post recall notices, and dozens of countries in Africa, Asia and South America do not even regulate medical devices, relying on U.S. and European regulators to investigate whether medical devices are safe and effective. In many countries that do collect data, health regulators either do not disclose health risks from medical devices to the public, or do not even collect such data.
However, even when they do collect data on medical device problems and notify the public, they often do not have the information in the first place, because doctors and medical device manufacturers often fail to file reports on adverse events, patient injuries and deaths that may have been caused by medical devices, and they are frequently classified incorrectly. Investigators found 2,100 cases where patient deaths were only classified as device malfunctions or injuries.
The report looks at some specific devices, including breast implants, which have been linked to reports of systemic illnesses and cases of breast implant-associated lymphoma, as well as artificial heart valves, which some say are being used too frequently with too little knowledge of how long they'll last or whether or not they will degrade over time. The group also looked at one specific manufacturer, Medtronic, which it suggests has a history of unsafe implants and questionable marketing and regulatory practices.
The report bills itself as the first global examination of the medical device industry in history. It found that, overall, the U.S. Food and Drug Administration (FDA) is generally considered to provide the best medical device oversight of any agency in the world.
However, even in the U.S. the report notes that complex medical devices are often approved too quickly, and the FDA is frequently too slow to force recalls for devices that put patients at risk. The probe also noted that the FDA is seeking to loosen its current rules in order to get devices to the market faster and with significantly less pre-market testing.
The report is already making waves. This week European Union regulators began calling for increased patient safety measures and more transparency in the approval and oversight of medical devices. Overhauls were announced in Germany and Denmark and Spain's College of Medicine has called for a review of medical regulations across Europe.
The group also notes that the FDA announced it was planning to significantly modernize its controversial 510(k) fast-track approval process, which allows approval of devices if they are substantially equivalent to existing products, just a day after the Implant Files were released.
The ICIJ has launched a global database or recalls and safety warnings called the International Medical Devices Database, which included 70,000 records from 11 countries at launch; a number the group says will continue to grow in the coming weeks and months.
"*" indicates required fields