Toyota Airbag Problems May Cause Failure to Deploy in Accident, Resulting In Recall for 3.4M Vehicles
January 22, 2020
By: Russell Maas
More than 3 million Toyota Corolla, Matrix and Avalon vehicles have been recalled, due to a risk that electrical problems may cause the airbags to fail to deploy in an auto accident.
The Toyota airbag recall was announced on January 21, due to defects in the Electronic Control Unit (ECU) in millions of vehicles, which could prevent the air bags and seat belt pretensioners from functioning as they are intended.
The problems may impact several different automakers, and federal regulators indicate the issues may have already resulted in several deaths. Toyota says one of those deaths occurred with one of its own affected vehicles.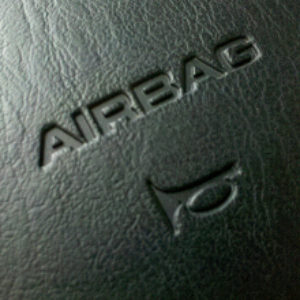 The recall involves approximately 3.4 million model year 2011 through 2019 Corolla, 2011 to 2013 Matrix, 2012 to 2018 Avalon, and 2013 through 2018 Avalon Hybrid vehicles that were equipped with ECU's supplied by German auto parts giant ZF TRW Automotive Holdings Corporation.
The action comes after a nearly yearlong investigation by the U.S. National Highway Traffic Safety Administration (NHTSA) Office of Defects Investigation (ODI), which began in April 2019, following several fatalities reported in relation to ECU's failing to lock the seatbelt pretensioners and deploy airbags in certain Toyota, Fiat Chrysler, Honda, Hyundai, Kia, Mitsubishi vehicles.
According to the recall, the vehicle ECU's are designed to receive signals from crash sensors and deploy the airbags and seat belt pretensioners. However, Toyota determined the ECU may not have adequate protection against certain electrical noise that can occur in certain types of crashes, such as a severe underride collision.
The investigation determined this type of electric noise may cause the ECU to fail to send a signal to deploy the airbags and seatbelt pretensioners, leaving drivers and occupants vulnerable to increased injuries or death.
To date, Toyota is aware of at least two severe front end crashes in which the ECU failed to deploy the airbags and seatbelt pretensioners due to electrical noise issues, resulting in one fatality. According to NHTSA records, in both incidents the vehicles Event Data Recorder determined the air bag control units were unresponsive during the crash.
Toyota indicates owners will be notified of the recall and will be provided instructions on how to schedule an inspection at their local dealer. The dealers will install a noise filter between the airbag control module and its wire harness, if necessary. The recall is expected to begin by mid-March 2020. Customers with additional questions or concerns are encouraged to contact Toyota Customer Experience Center at 1-800-331-4331.
Problem Seen In Other Manufacturers As Well
Although Toyota has recalled vehicles vulnerable to the ECU defect, the NHTSA warns that more than 12 million vehicles by Fiat Chrysler, Honda, Hyundai, Kia, Mitsubishi were also supplied similar ECU's by ZF TRW Automotive Holdings Corporation, and could be prone to the same interference issues.
The NHTSA's ODI is still conducting an Engineering Analysis of the ECU's supplied by ZF TRW to other automobile manufacturers, as well as collecting field reports to determine if additional recalls are warranted.
Wiring interference causing air bag and pretensioner failure has been common over the last several years. In 2016, Fiat Chrysler recalled 1.43 million 2010 through 2014 Chrysler 200 and Chrysler Sebring and Dodge Avenger, 2010 through 2014 Jeep Compass and Jeep Patriot and 2010 through 2012 Dodge Caliber models. This recall was issued to correct a wiring defect following three crash reports resulting in fatalities due to the air bags not deploying.
In 2018, Hyundai recalled 425,000 2011 Sonata vehicles and 2012 through 2013 Kia Forte models to fix a wiring defect that could interfere with the air bags. The defect was potentially linked to at least four fatalities in which either the seat belt pretensioners or air bags failed to deploy.
The ongoing ECU wiring issues are different from the Takata airbag recall series, which have impacted 56 million inflators installed in 19 automobile manufacturer vehicle lines that make up approximately 95% of the U.S. vehicle fleet. The recalled Takata ammonium nitrate inflators have been found to unexpectedly explode under certain conditions, such as high humidity, causing the airbag to over-inflate and send shrapnel flying into the passenger compartment of the vehicle.
To date, at least 16 deaths have been reported in the United States, with 14 of those involving impacted Honda vehicles, and two involving Ford models. At least seven additional deaths involving Honda vehicles equipped with Takata airbags have been reported outside of the United States.
A number of airbag recall lawsuits have been filed over the Takata airbag problems, many of which have been resolved through settlement agreements.
Michele

June 3, 2023 at 12:02 am

2014 Toyota Corolla LE. Was rear ended no airbag deployed, I have 11 herniated discs, 2 rotator cuff tears, a brain injury. Accident happened in Florida, no fault state. Lifetime of pain, was rewarded $5,000!!! I will never buy a Toyota again

Shawanna

March 7, 2023 at 2:28 pm

I have a toyota corolla 2021. My son was in a car wreck and the airbags didn't work in my 2021 toyota corolla

Faith

December 4, 2022 at 10:08 pm

My daughter was in an accident where she sustained injuries she would not have of the air bags would have deployed. At least that is what we think. We have no idea what to do next

Donna

August 15, 2022 at 5:11 pm

I was I. A car accident in 2019. I was t-boned by two vehicles on the drivers side for and left side panel that severely damaged the left front wheel and throwing me over to passenger side because the seatbelt pretensioned did not function. I had injuries to my lower back, neck and knee which I had surgery on. I am still having problems with the injuries and I reached out to Toyota about the [Show More]I was I. A car accident in 2019. I was t-boned by two vehicles on the drivers side for and left side panel that severely damaged the left front wheel and throwing me over to passenger side because the seatbelt pretensioned did not function. I had injuries to my lower back, neck and knee which I had surgery on. I am still having problems with the injuries and I reached out to Toyota about the issue seeking relief for damages and they said that the black box was no longer working so I could not prove that the seatbelt caused my injuries even after I took my vehicle to the dealership to repair the problem as they recommended in the recall notice about two months after my accident.

Iris

May 9, 2022 at 11:47 am

Automobile accident with my daughter due to air bag

Hailee

May 7, 2022 at 2:44 pm

I was in wreck recently and totaled my Toyota sienna. I had an anemic seizure and my airbags did not deploy as well as my seatbelt popped open. Lots of pain all over. Internal bleeding.

Crista

December 31, 2021 at 12:45 pm

Was In accident 12/28/2021 front of car damage no air bag deployed. Is there a recall on 2010 camry le

Angela

June 5, 2021 at 4:46 am

I was in an accedent that the airbags did not deploy in a 2002 Toyota Highlander I hit the auto in the side. Now I'm having problems with my back and neck.

Jose

May 28, 2021 at 8:44 am

Got into a accident the on 5/26/21 got hit on my driver side no air bags deployed on a 2011 avalon at the hospital now my back hurts and my side

Barbara

March 29, 2021 at 2:01 pm

I still believe there was a problem with my 2010 Toyota Corolla SE airbags not deploying when I was involved in a hydroplaning accident. I contacted Toyota to no avail. Thankfully, no major injuries but would like this to be known.

Ben

November 12, 2020 at 7:45 pm

I hit a moving SUV on a T junction while driving 40-45mph. My 2020 Camry XSE sustained extensive frontal damage but the airbags didn't go off. This could have resulted in significant injuries to me if this was a different type of collision

Loren.D

October 12, 2020 at 11:58 pm

I was involved in a frontal crash in a 2014 corolla on Dec 18/2019 the sealtbelt did not hold me back, I went all the way to the windshield breaking it and hitting the roof. I still am having difficulty with my neck and back. Every day is a challenge going to work and preforming my duties.

Matt

July 15, 2020 at 6:42 pm

I was in an accident in early 2018 where my airbag didn't deploy. I have the report from Bosch saying it functioned properly. I didn't ask for a report because I felt it worked properly. I still have problems breathing due to a broken nose resulting in the accident, along with a broken rib that still gives me issues to this very day.

Nica

June 18, 2020 at 6:42 pm

I was recently in a car accident where I was the middle car in a 3 car collision and my airbags did not deploy.

Elizabeth

June 8, 2020 at 2:43 am

I was in a wreck 2018 December 18 I was struck in the side at 40 mph My airbags did not deploy causing a broken jaw ..collarbone and neck problems..my neck was rebuilt in February of 2020 do to accident
"*" indicates required fields