MDL Trial for Ethicon Gynecare Mesh Lawsuit to Begin This Week
February 10, 2014
By: Austin Kirk
Trial is set to begin this week against Johnson & Johnson's Ethicon subsidiary for a case filed by a Texas woman who alleges that she suffered problems with the Gynecare TVT transvaginal mesh, serving as the first out of thousands of federal Ethicon Gynecare mesh lawsuits to go before a jury.
There are currently more than 11,000 Ethicon Gynecare mesh cases filed throughout the federal court system, which are currently consolidated before U.S. District Judge Joseph Goodwin in the Southern District of West Virginia, where the lawsuits are centralized as part of an MDL, or Multidistrict Litigation.
All of the lawsuits involve similar allegations that women suffered devastating injuries from transvaginal mesh products made by Ethicon, which were used for surgical treatment of pelvic organ prolapse (POP) or female stress urinary incontinence (SUI). Plaintiffs allege that design defects led to the mesh to eroding through the vagina, causing infections and other painful injuries.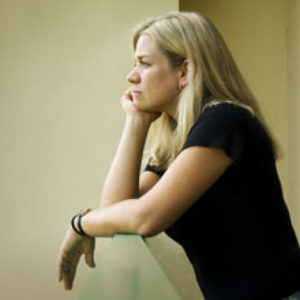 A complaint (PDF) filed by Carolyn Lewis was selected as the first of several early test cases in the Ethicon litigation, also known as "bellwether trial". These early jury trials are designed to help the parties gauge how juries may respond to evidence and testimony that will likely be similar to what is offered throughout other cases against the manufacturer.
Following the Lewis trial, it is expected that at least nine other trials will be held over the rest of the year, with about one case-per-month scheduled to begin before Judge Goodwin involving claims against Ethicon, American Medical Systems (AMS), Boston Scientific and C.R. Bard.
Ethicon Faces Spoilation Sanctions
In advance of the start of the Lewis case, Judge Goodwin issued an order (PDF) on February 4, finding that Ethicon failed to properly preserve documents relevant to the litigation. While Judge Goodwin did decline to issue a summary judgment in favor of the plaintiffs as punishment for the discovery violations, the Court determined that juries will be allowed to be told by plaintiffs that Ethicon destroyed and lost key evidence.
Judge Goodwin also granted a plaintiff request for monetary sanctions against Ethicon and has given plaintiff attorneys 30 days to show documents that establishes how much in sanctions, fees and costs Ethicon should pay. The company will have 20 days after that to respond.
At issue were documents involving several key employees at the Johnson & Johnson subsidiary, which the company failed to preserve appropriately. Judge Goodwin said the incidents clearly involve negligence on the part of Ethicon, but found that it does not appear to be a case of willful destruction in an attempt to hide evidence.
Vaginal Mesh Litigation Status
In addition to lawsuits involving Ethicon Mesh, Judge Goodwin is presiding over five other MDLs that have been established in the federal court system involving similar vaginal mesh cases against other manufacturers.
According to a case list (PDF) released by the U.S. Judicial Panel on Multidistrict Litigation on January 15, Judge Goodwin is also presiding over 11,400 AMS mesh lawsuits, 7,377 Boston Scientific mesh lawsuits, 5,516 Bard Avaulta mesh lawsuits, 1,106 Coloplast mesh lawsuits and 150 Cook Medical mesh lawsuits.
In each of the vaginal mesh MDLs, a small group of cases are currently being prepared for early trial dates, known as "bellwether" cases. The preparation of these cases and the outcomes of the jury trials will be closely watched by lawyers involved in the litigation, as it may facilitate vaginal mesh settlement negotiations to resolve a large number of cases.
At least four vaginal mesh lawsuits have already reached trial, with two cases going before state court juries and two cases proceeding to trial in federal court. In July 2012, a California state court jury awarded $5.5 million in damages against C.R. Bard and a New Jersey state court jury awarded $11.1 million in damages against Ethicon in March 2013.
In July 2013, a federal jury awarded $2 million in damages against Bard, including punitive damages designed to punish the manufacturer for their actions surrounding the design and sale of vaginal mesh products. A second Bard case settled during the first day of trial for an undisclosed sum.
Following the federal bellwether trials that will be held over the remainder of this year, if the parties do not make progress toward an agreement to settle a large portion of the litigation, Judge Goodwin may begin remanding a hundreds of cases back to U.S. District Courts throughout the country.
"*" indicates required fields