First Trial for Fosamax Lawsuit Over Femur Fractures Set to Begin in N.J.
March 07, 2013
By: Austin Kirk
In New Jersey state court, jury selection is expected to begin next week for the first trial in the country involving a user of Fosamax who suffered a sudden femur fracture after taking the popular osteoporosis drug.
Merck & Co. currently faces several thousand Fosamax lawsuits filed by individuals nationwide, and this case will be the first complaint over atypical femur fractures to reach a jury.
More than 2,500 lawsuits have been filed in New Jersey state court, which is where Merck's headquarters are based. All of the complaints have been centralized before Judge Carol Higbee in the Superior Court of New Jersey for Atlantic County, as part of a "Multi-County Litigation".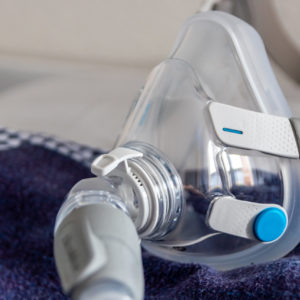 Did You Know?
Millions of Philips CPAP Machines Recalled
Philips DreamStation, CPAP and BiPAP machines sold in recent years may pose a risk of cancer, lung damage and other injuries.
Learn More
While many of the older cases pending in the state involve plaintiffs who suffered jaw damage from Fosamax, the vast majority of the complaints filed in recent years have been brought by individuals who suffered an typical femur fracture on Fosamax, where they suffered a complete break of the thigh bone following a minimal trauma, such as taking a step or falling from standing height or less.
The Fosamax trial will involve a lawsuit filed by Christina Su, a New Jersey woman who fractured her right femur after taking the osteoporosis drug for nearly six years. About six months later, Su fractured her left femur as well, and alleges that Merck failed to adequately warn about the potential risk of femur problems that may be caused by side effects of Fosamax.
Lawsuit Claims Merck Failed to Warn About Fosamax Fracture Risk
Fosamax (alendronate sodium) was introduced by Merck in 1995, for treatment and prevention of osteoporosis.  Before it became available as a generic in 2008, the medication generated over $3 billion in annual sales and was used by millions of Americans.
While Fosamax is designed to strengthen bones and reduce the risk of fractures associated with osteoporosis, long-term use of the medication has been linked to an increased risk of low-trauma bone fractures, where the femur may completely break after little or no trauma at all.
In October 2010, following an investigation by the FDA, Merck was required to add new warnings about the risk of bone fractures from Fosamax. These warnings provided new information for consumers and the medical community about the importance of identifying symptoms of new hip or groin pain, which could occur before an atypical fracture of the femur.
Last year, the FDA issued new recommended guidelines for taking Fosamax and other similar oral bisphophonate medications, such as Actonel and Boniva. The agency suggested that users should consider limiting the medications to a three to five year period, which may allow individuals to reduce the risks of side effects associated with long-term use, while continuing to receive benefits for osteoporosis.
Following those warnings, the number of Fosamax femur fracture lawsuits filed by individuals throughout the United States increased dramatically.
Federal Fosamax Litigation
In addition the New Jersey state court litigation, Merck also faces hundreds of lawsuits that have been filed in the federal court system, where two separate MDLs, or multidistrict litigations, have been established for lawsuits involving users who suffered jaw damage and fractured bones.
All federal lawsuits filed over jaw damage from Fosamax have been centralized in the U.S. District Court for the Southern District of New York, where several "bellwether" cases have already gone to trial.
While Merck has successfully defended the warnings placed on Fosamax about the potential risk of jaw decay or necrosis during at least seven trials, last month a New York jury awarded $285,000 in damages to a woman who developed osteonecrosis of the jaw aftershe had a tooth extraction while taking Fosamax.
At least one other jaw damage case resulted in a plaintiffs verdict, with a federal jury awarding $8 million to Shirley Boles in 2010. However, that case is pending on appeal and the parties have reached an undisclosed stipulation on the amount of damages that will be awarded if Boles is successful during a retrial.
For the federal femur fracture lawsuits, a second Fosamax MDL is pending in the U.S. District Court for the District of New Jersey. A small group of cases are currently being prepared for early trial dates in the MDL, which are designed to help the parties gauge the relative strengths and weaknesses of the cases.
aurora

August 31, 2015 at 8:58 pm

I am looking for a new attorney to handle my Fosamax case. I have a pending Fosamax case against Merk Pharmaceautical Drugs, sitting in the Superior Court of California, County of Orange. My lawyer just informed me that their office is no longer representing some of their Fosamax cases including mine. They said they lost their first Fosamax case of a woman that was tried this year in the Superi[Show More]I am looking for a new attorney to handle my Fosamax case. I have a pending Fosamax case against Merk Pharmaceautical Drugs, sitting in the Superior Court of California, County of Orange. My lawyer just informed me that their office is no longer representing some of their Fosamax cases including mine. They said they lost their first Fosamax case of a woman that was tried this year in the Superior Court of California, County of Orange.. They wanted me to dismiss my case or find another lawyer that will handle my case. My case is unique - I had two hip surgeries - I suddenly broke my two legs in one-month time due to Fosamax in 2009. My surgeons told me that Fosamax was the cause of my femur fractures. I have two metals in my thighs. I have been suffering signficantly from the effects of my two hip surgeries . Please let me know if you could handle my case. Thank you. Aurora, California

angela

March 13, 2013 at 1:52 am

i was using fosamax now i sufer from degenarite bone lost
"*" indicates required fields