Trial for Transvaginal Mesh Lawsuit Set to Begin Again on Monday
July 25, 2013
By: Austin Kirk
Following a mistrial declared earlier this month, the first transvaginal mesh lawsuit in the federal court system is set to go before a new jury on Monday.
The trial involves a product liability lawsuit brought by Donna Cisson against C.R. Bard, which alleges that Cisson suffered complications from Bard Avaulta mesh that was implanted transvaginally. The case will be the first out of more than 24,000 cases pending throughout the federal court system that involve different transvaginal mesh products.
U.S. District Judge Joseph R. Goodwin declard a mistrial in the Cisson case on July 10, after a gynecological expert testified during the second day of trial that Bard has removed the Avaulta mesh from the market. A pretrial ruling excluded any mention of the subsequent withdraw of the product, which occurred long after the plaintiff's injury.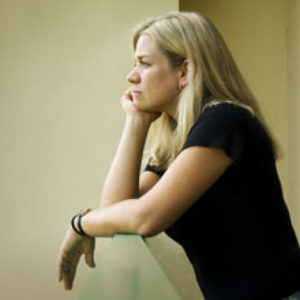 The case will begin again on July 29, and it will be closely watched by product liability lawyers throughout the country who are involved in the transvaginal mesh litigation.
Transvaginal Mesh Litigation
Judge Goodwin is currently presiding over six different federal MDLs (Multi-District Litigations) involving different manufacturers of transvaginal mesh.
According to an updated case list (PDF) released by the U.S. Judicial Panel on Multidistrict Litigation (JPML) on July 10, there are currently about 3,400 Bard Avaulta mesh lawsuits, 7,200 American Medical System (AMS) mesh lawsuits, 4,600 Boston Scientific mesh lawsuits, 7,100 Ethicon mesh lawsuits, 435 Coloplast bladder sling lawsuits and about 25 Cook Medical biologic mesh lawsuits.
All of the complaints involve similar allegations that women experienced complications and other injuries after receiving transvaginal mesh for repair of pelvic organ prolapse (POP) or female stress urinary incontinence (SUI). Plaintiffs claim that manufacturers sold a dangerous and defectively designed product, which may be prone to erode through the vagina, cause infections and other debilitating health problems.
The litigation has grown quickly over the past two years, following an FDA warning issued in July 2011 that indicated thousands of women have reported suffering problems with transvaginal mesh. The federal health regulators suggested that use of vaginal mesh to repair pelvic organ prolapse may provide no additional benefits over other treatment alternatives.
In early 2012, the FDA sent a letter to several manufacturers of these products, ordering that they conduct additional studies and trials to evaluate the safety of transvaginal mesh products, looking for additional information to establish whether they pose an unreasonable risk of injury for women.
Upcoming Trial Dates
Cisson's case is the first in a series of four trials involving Bard Avaulta mesh, which will begin consecutively. In addition, another series of "bellwether" trials are scheduled to begin in December 2013, involving products manufactured by AMS, Boston Scientific and Ethicon.
These early trial dates are designed to help the parties gauge how juries are likely to respond to certain evidence and testimony that may be offered throughout the litigation. The prepartion and any verdicts may facilitate additional negotiations by the manufacturers to settle transvaginal mesh cases.
In addition to lawsuits filed in the federal court system, there are also a number of complaints filed in various state courts throughout the country. At least two state court cases have already gone to trial, with a California jury awarding $5.5 million in damages in July 2012, and a New Jersey jury awarding $11.1 million in damages in February 2013.
"*" indicates required fields