Regular Tylenol Use Linked to High Blood Pressure Risks: Study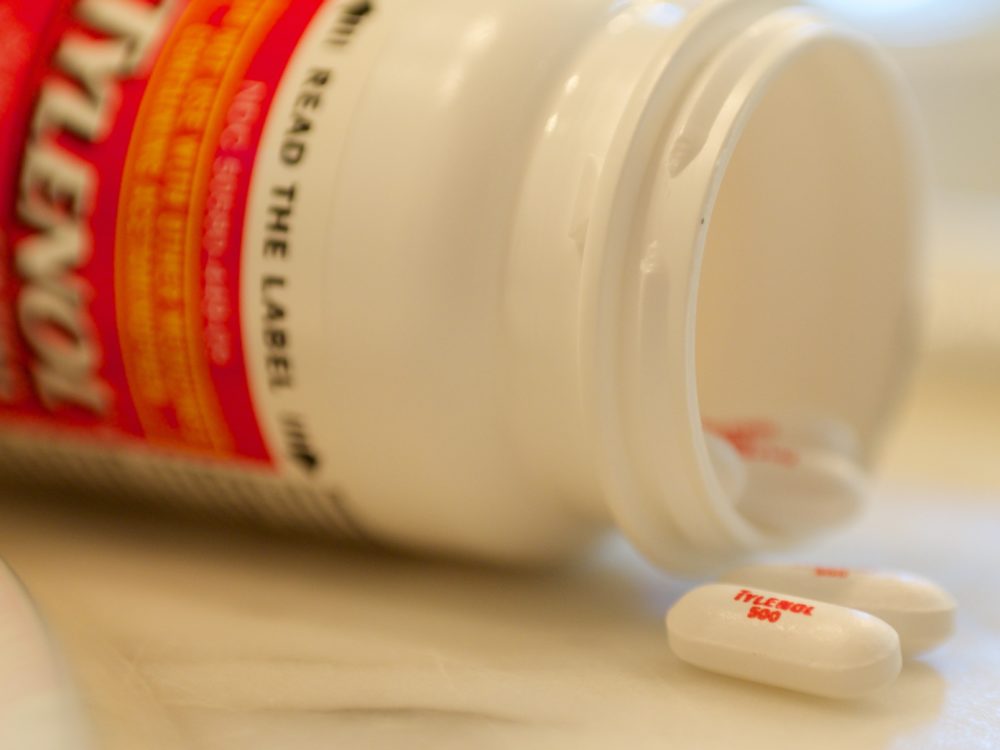 February 22, 2022
By: Martha Garcia
Amid growing evidence establishing a link between acetaminophen and autism and ADHD, a new study has found that regularly taking Tylenol to treat headaches or pain may place individuals with hypertension at an increased risk of experiencing dangerous spikes in their blood pressure.
In a report published in the medical journal Circulation, researchers from the U.K. warn that regular use of acetaminophen, commonly sold under the brand name Tylenol, may help with pain relief, but can increase a person's risk of having high blood pressure. This is especially risky if the person already suffers from high blood pressure, leading to potentially serious side effects.
The study involved a double-blind, placebo-controlled trial that included 110 patients, who were randomized to receive 1 gram of Tylenol four times daily or a placebo four times daily for two weeks. This was followed by a 2-week washout period before crossing over to the alternate treatment. At the beginning and end of each treatment period, 24-hour ambulatory blood pressure was measured for each patient.
According to the findings, regular Tylenol use led to a significant increase in average daytime systolic blood pressure. Those who took Tylenol had an average systolic blood pressure of 132 to 136 mmHg compared to 133 to 132 mmHg in the placebo group.
There was no significant difference in the average daytime diastolic blood pressure. Those in the Tylenol group had a diastolic blood pressure of 81 to 82 mmHg compared to 81 to 80 mmHg.
Regular intake of 4g of Tylenol increased systolic blood pressure among participants with hypertension. Blood pressure increased by 5 points when compared to those given a placebo. This was the case whether the patients were already on blood pressure medication or not.
"This increases cardiovascular risk and calls into question the safety of regular acetaminophen use in this situation," the researchers warned.
Tylenol Side Effects
Tylenol is often used as first-line therapy for chronic pain because of its perceived safety, and the pain medication is widely assumed to have no effect on blood pressure, unlike non-steroidal anti-inflammatory drugs (NSAIDs).
Prior observational studies have suggested Tylenol may increase blood pressure, but clinical trials have not been conducted. Other common NSAIDs like Advil and Aleve, are already known to increase blood pressure.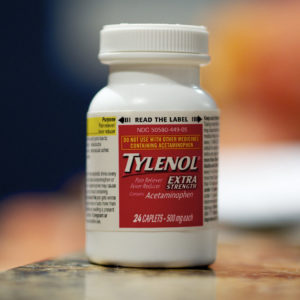 NSAIDs like Aleve and Advil are also linked to increased risk of heart disease, heart attack, stroke, and atrial fibrillation, leading health regulators to place stronger warnings on the over-the-counter medications.
This is partially what has led to some people to turn to Tylenol as an alternative, but it is unclear if Tylenol may have some of the same heart effects. Other research has linked Tylenol to increased risk of liver failure.
Researchers recommended doctors ask patients with high blood pressure or taking any type of medications about their use of Tylenol, especially if their blood pressure is difficult to control.
Patients should discuss all medications and pain treatment options with their doctor before taking anything. Those that need to take Tylenol long-term and have high blood pressure already should carefully monitor their blood pressure with their doctor for any side effects.
"*" indicates required fields