Tysabri Lawsuits
August 04, 2008
By: AboutLawsuits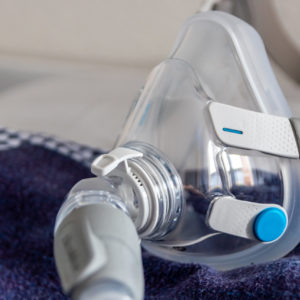 Did You Know?
Millions of Philips CPAP Machines Recalled
Philips DreamStation, CPAP and BiPAP machines sold in recent years may pose a risk of cancer, lung damage and other injuries.
Learn More
MANUFACTURERS: Biogen Idec and Elan Corporation
OVERVIEW: Tysabri (natalizumab) is an intravenous injection used to treat multiple sclerosis (MS) and Crohn's disease. As of December 2007, approximately 21,000 individuals had been treated with the drug.
The FDA initially approved Tysabri in 2004 as an MS treatment. It is typically administered every 28 days for MS patients to help prevent relapse, cognitive decline and vision loss. In January 2008, the FDA approved Tysabri for treatment of Crohn's dieases where patients have fialed other treatments, such as Remicade and Humira, as it can prevent relapse in Crohn's disease and increases the rate of remission.
TYSABRI LIVER DAMAGE: In Feburary 2008, the FDA posted an alert about Tysabri side effects which have been linked to an increased risk of severe liver injury which could lead to death or the need for a liver transplant for some patients.
Biogen Idec, Elan Corporation and the FDA sent a letter to healthcare providers to notify them of report of clinically significant liver injury, including markedly elevated serum hapatic enzymes and elevated total bilirubin, which had occurred in some patients as early as six days after the first dose of Tysabri.
TYSABRI BRAIN DISEASE – PROGRESSIVE MULTIFOCAL LEUKOENCEPHALOPATHY: The use of Tysabri has been linked to a rare and potentially fatal neurological disease known as Progressive Multifocal Leukoencephalopathy. This causes inflammation at multiple locations in the brain, leading to permanent brain damage. There is no known cure for the rare disease and it can be fatal in many cases.
In 2005, a temporary Tysabri recall was issued after three cases surfaced of users who developed Progressive Multifocal Leukoencephalopathy. Two of those three died as a result of the brain disease.
The manufacturers re-introduced the drug in 2006 with stricter guidelines for usage and more prominent warnings about PML as a potential Tysabri side effects.
In August 2008, a filing made by the manufacturers with the Securities and Exchange Commission indicated that two new cases of Progressive Multifocal Leukoencephalopathy among Tysabri users had surfaced. These were the first known reports since the drug was re-introduced in 2006, which has caused renewed concerns about the safety of Tysabri, since both users developed the brain disease after using the drug for at least 14 months without any simultaneous use of another multiple sclerosis drug.
Symptoms of the Tysabri brain disease could include:
Paralysis
Loss of Vision
Weakness
Impaired Speech
Cognitive Decline
ELIZABETH

July 20, 2011 at 6:52 am

I was on phase 1, 11 and 111 clinical trials of Tysabri, starting in May 2001 also not receiving Placebo. I was diagnosed with a rare form of breast cancer in April 2009. Paget's disease of the nipple. I underwent a partial mastectomy and radiation therapy for 7 weeks. I also have no family history of cancer. I was taken off the trial at the time of diagnosis of the cancer however, have still been[Show More]I was on phase 1, 11 and 111 clinical trials of Tysabri, starting in May 2001 also not receiving Placebo. I was diagnosed with a rare form of breast cancer in April 2009. Paget's disease of the nipple. I underwent a partial mastectomy and radiation therapy for 7 weeks. I also have no family history of cancer. I was taken off the trial at the time of diagnosis of the cancer however, have still been on Tysabri on the PBS ever since.

JULIE

March 28, 2010 at 7:55 pm

IT IS UNREAL THAT THE NEUROLOGISTS WOULD CONSIDER TYSABRI LKIE A GOOD POTENTIAL TREATMENT WHEN IT CAN CAUSE DEATH AND REFUSE THE POTENTIAL TREATMENT DISCOVERED BY DR. ZAMBONI IN ITALY.

Linda

March 25, 2010 at 1:37 pm

I was diagnosised with remitting/relapseing multiple sclerosis in November of 2001. I was entered into the Tysabri phase lll drug trial in February of 2002. I received 8 infusions of the drug (I was not receiving the placbo). I had to be taken off of the drug as I continued to decline and had to have an emergency tracheostomy in October 2002. In March of 2003 I was diagnosised with Breast Canc[Show More]I was diagnosised with remitting/relapseing multiple sclerosis in November of 2001. I was entered into the Tysabri phase lll drug trial in February of 2002. I received 8 infusions of the drug (I was not receiving the placbo). I had to be taken off of the drug as I continued to decline and had to have an emergency tracheostomy in October 2002. In March of 2003 I was diagnosised with Breast Cancer requiring a modified radical mastectomy, chemotherapy and radiation. I have always wondered if the Tysabi had anything to do with my breast cancer as I have no family history and my momogram the year previous was clean.

Tysabri Brain Disease Reported in Another Multiple Sclerosis Patient : AboutLawsuits.com

December 16, 2008 at 6:57 pm

[...] case of the rare brain disease progressive multifocal leukoencephalopathy as a side effect of Tysabri has been reported. This is the seventh reported case of the potentially fatal brain infection [...]

Progressive Multifocal Leukoencephalopathy Lawsuits : AboutLawsuits.com

October 17, 2008 at 4:06 pm

[...] for cases of progressive multifocal leukoencepholapthy among users of the multiple sclerosis drug Tysabri, psoriasis drug Raptiva and organ transplant medications CellCept or Myfortic, or the multiple [...]

Tysabri PML Cases Cause European Regulators to Recommend Stronger Warnings : AboutLawsuits.com

September 29, 2008 at 1:39 pm

[...] regulators in Europe, recommended last week that the warning label for the multiple-sclerosis drug Tyasabri be updated following new reports of users developing a rare brain disease known as PML, or [...]

FDA Informs Doctors about Reports of Progressive Multifocal Leukoencephalopathy (PML) from Tysabri : AboutLawsuits.com

August 26, 2008 at 4:51 pm

[...] PagesTysabri Linked to Two More Cases of Progressive Brain Disease Tysabri Lawsuits Progressive Multifocal Leukoencephalopathy LawsuitsWarning Added for Progressive Multifocal [...]
"*" indicates required fields