Ultraviolet (UV) Wands Can Cause Eye and Skin Injuries Within Only a Few Seconds, FDA Warns
September 02, 2022
By: Martha Garcia
Federal health officials have issued a "do not use" warning for several brands of ultraviolet (UV) wands, which have been marketed as a way to disinfect and kill germs on cell phones and other products, but can quickly cause serious skin and eye burns, as well as other long-lasting injuries.
The U.S. Food and Drug Administration issued a UV wand warning on September 1, indicating that more than a half-dozen different products should not be used, after testing revealed that they produce unsafe levels ultraviolet-C (UV-C) radiation, which can cause serious injuries after only a few seconds of exposure.
Ultraviolet wands are designed to give off levels of UV-C radiation, which is known to disinfect air, water, and nonporous surfaces. However, officials are warning many popular brands sold by Sharper Image and other major retailers may cause more harm than benefit, due to the unsafe levels of radiation generated.
Although ultraviolet wands are not approved by the U.S. Food and Drug Administration (FDA), and the U.S. Centers for Disease Control and Prevention (CDC) has never recommended them as a means of killing the the SARS-COV-2 virus, the wands became a popular household commodity throughout the COVID-19 pandemic, as many consumers bought in to the advertising claims of manufacturers who took advantage of shortages in personal protection equipment such as masks and disinfectant supplies.
UV Wand Skin and Eye Injury Risk
According to the FDA warning, the agency performed in-house testing on several consumer-grade UV wands made by multiple manufacturers, and found many common features of unsafe UV-C wands included lack of safety information, claims to disinfect in seconds, and lack of any safety features to protect users.
The list of unsafe UV-C wands to avoid due to these safety defects includes the following brands and models;
Safe*T*Lite
OttLite Rechargeable UVC Disinfecting Wand – model UV10002M
UVILIZER Flip – model SG-153
Portable UV Light Wand Sterilizer
Ultraviolet Sterilamp – model PURPLEGLOW
Sharper IMAGE UV Sanitizing Portable Wand–  model 101362
SurfaceSoap UVMagic UV Light Sanitizer
The FDA warns that the UV wand brands may also be labeled and sold under different names, leaving consumers unaware of the dangerous amounts of UV-C being emitted from the devices. The warning encourages consumers to stop using the listed products, and any other UV wand that fails to disclose information regarding the levels of radiation the device gives off.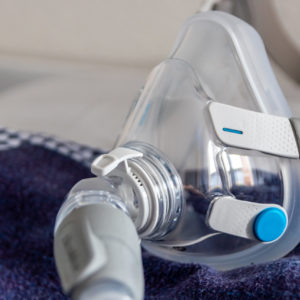 Did You Know?
Millions of Philips CPAP Machines Recalled
Philips DreamStation, CPAP and BiPAP machines sold in recent years may pose a risk of cancer, lung damage and other injuries.
Learn More
Accompanying the public warning, the FDA issued Notification of Defect Letters to the manufacturers whose products were found to give off unsafe levels of radiation. The agency will continue to monitor UV-C wands and work with manufacturers to ensure corrective actions are taken and safe products are available for consumers.
UV Disinfectant Wand Recalls and Safety Risks
Concerns about the safety of UV disinfectant wands has been a focus of federal officials in recent months, following a number of user reports involving injuries to the skin and eyes.
The FDA issued a safety warning for Max-Lux Safe-T-Lite UV Wand in 2021, after identifying that a number of users were experiencing sudden injuries from unsafe levels of UV-C radiation. The wands emitted levels of radiation more than 3,000 times stronger than recommended by experts.
In December 2020, a study was published in the medical journal Ocular Immunology and Inflammation, which found an increase in the number of patients being treated for photokeratitis, which is a condition that occurs when the cornea is overexposed to UV radiation.
Researchers warned at that time that the wavelengths of consumer-grade UV lights, such as germicidal lights, can have a much more severe effect and can have permanently damaging effects on the cornea and cause painful damage to the ocular surface.
"*" indicates required fields