Unneeded Diagnostic Imaging Remains a Substantial Problem in U.S.: Report
January 10, 2019
By: Martha Garcia
Medically unnecessary imaging tests remain a much more common problem in the United States, when compared to other countries, according to the findings of new research. 
In recent years, the healthcare industry has taken steps to help curb unneeded diagnostic imaging, including magnetic resonance imaging (MRI) and computed tomography (CT). However, the tests are still widely overused and researchers from the Mayo Clinic and Stanford Cancer Institute indicate that additional steps need to be taken to help reduce the practice.
In the United States, CT scans are conducted five times more frequently than in Finland, and MRI scans are conducted three times more often, according to findings published this week in an editorial in the Journal for the American Medical Association (JAMA).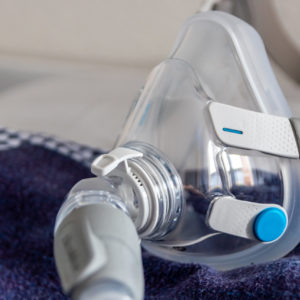 Did You Know?
Millions of Philips CPAP Machines Recalled
Philips DreamStation, CPAP and BiPAP machines sold in recent years may pose a risk of cancer, lung damage and other injuries.
Learn More
The researchers indicate that aggressive testing only provides marginally more useful information. In addition, lead author Dr. John P.A. Ionnidis warns that diagnostic tests often detect "incidental" findings, which require further testing, evaluation, and treatment, but often don't result in serious diagnoses.
Ionnidis is based at the Stanford Prevention Research Center in California. He is calling for new strategies which include educating patients, focusing on only the target being examined, not the whole body, and involving radiologists as "gatekeepers."
The researchers noted that doctors should do a better job of explaining the risks involved with diagnostic testing. This may include radiation exposure, intravenous contrast risks, and the possibility of incidental findings that are not risky to the patient's health.
Doctors can begin to create a shared-decision making process with their patient to create transparency and decrease confusion about risks, treatment, and follow-up, they wrote.
A recent study found that many patients are unaware of the true risks of radiation exposure from CT scans and MRIs. Roughly 22 percent of patients fully understood what ionizing radiation was and its potential impact on a person's health. This may lead more patients to request or insist on unnecessary diagnostic imaging when the doctor has not called for it.
Furthermore, they recommend that imaging tests only focus on the target area in question. This would call for radiologists to lower the image sensitivity for parts of the body that are not the focus of the testing. For example, if the breast is the focus of the test, scanning of the gut or other areas should be reduced.
This can lead to fewer unnecessary diagnoses and treatments. While it doesn't reduce the number of new unnecessary tests, it may prevent extra tests, they said.
A study published in 2018 indicated the increased push for cancer screenings has resulted in the over diagnosis of more harmless cancers. Many of the cancers found are small tumors that would not grow and pose a risk to the patient's health or would go away on their own. Yet, the push for screening results in the detection of cancers that are leading to unnecessary diagnostic screenings and treatments.
The analysis also indicated, as diagnostic testing has become more enhanced allowing doctors to catch some cancers early, it may reduce the need for radiologists to read and interpret the results. Thus, radiologists could be trained as "gatekeepers" for diagnostic testing.
In this way, they can regulate what tests are necessary and should be ordered or not ordered, instead of leaving it at the doctor's discretion.
Unnecessary diagnostic imaging can lead to unnecessary treatment. One-third of all breast cancer patients receive treatments that are not needed. This results in more than $4 billion spent each year on unnecessary healthcare costs, including unnecessary diagnostic testing and over-treatment.
"Overuse of imaging equates to haphazard screening of individuals for disease," the researchers wrote. "There is virtually no evidence that screening of this kind improves overall population health."
"*" indicates required fields