U.S. Life Expectancy Declining Amid Increasing Deaths Among Young And Middle-Aged Adults
December 04, 2019
By: Martha Garcia
New research suggests that the expected life span in the United States is decreasing, especially among working age adults, and warns that more Americans are dying younger.
For the third straight year the life expectancy decreased in the United States, which is the only wealthy country in the world where residents face shorter lives, according to a study published last week in the Journal of the American Medical Association (JAMA).
From 1959 to 2014 the average life expectancy for Americans increased. However, since 2014, the average length of time Americans are expected to live has declined, with earlier deaths especially seen among adults between 25 and 64 years.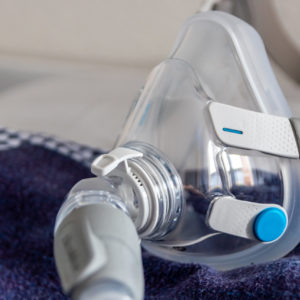 Did You Know?
Millions of Philips CPAP Machines Recalled
Philips DreamStation, CPAP and BiPAP machines sold in recent years may pose a risk of cancer, lung damage and other injuries.
Learn More
Researchers from Virginia Commonwealth University School of Medicine examined life expectancy data from 1959-2017, including cause-specific mortality rates from 1999-2017 from the U.S. Mortality Database and the U.S. Centers for Disease Control and Prevention's WONDER database. They also examined published research from 1990 to August 2019 that focused on mortality trends and contributing factors.
From 1959 to 2014, life expectancy increased from 70 years to 78.9 years. However, for the past three years life expectancy has declined to 78.6 years.
Leading causes of earlier deaths in the United States were largely associated with drug overdoses, alcohol abuse, suicides, and various chronic diseases and organ system diseases, including diabetes, autoimmune disorders, obesity, and high blood pressure.
The U.S. has largely ignored the factors leading to a decreasing life expectancy. The opioid abuse epidemic which has gained much attention in recent years was ignored in economically challenged communities for many years, the researchers warned.
Opioid painkillers, such as Vicodin and OxyContin, now account for more than 70% of all overdose deaths with drugs tainted by the powerful narcotic painkiller fentanyl driving the increase.
The largest increase in death rates occurred in New England and the Ohio Valley, with states like New Hampshire and West Virginia experiencing 23% increases.
The increase in death rates was linked to more than 33,000 excess deaths, mainly occurring in four Ohio Valley states. The areas hit the hardest were areas which experienced major economic setbacks.
Women, minorities, and those living in economically depressed regions have been disproportionately affected by what researchers consider a "distinctly American phenomenon."
Since U.S. President Donald Trump has taken office, the number of people without access to healthcare is increasing again, according to the researchers, which indicate that many people are underinsured or overwhelmed by healthcare costs.
Roughly 71% of American adults are obese. Obesity rates often lead to other health concerns, such as diabetes and hypertension. Fewer adults are meeting physical activity guidelines. Some people turn to bariatric surgery to lose weight, but those procedures carry their own risks.
People who undergo bariatric surgery face an increased risk of alcohol abuse and drug addiction, which in turn can drive rates of depression and suicide. One study indicated simple lifestyle choices, like increased energy drink consumption can lead to increased alcohol abuse.
During the study period suicide rates went up by nearly 40% for people between the ages of 25 and 64. Rates of alcohol-related disease increased by 160% among Americans ages 25 to 34.
While the U.S. outspends every other nation on healthcare, fewer people have access to healthcare and resources needed to help improve quality of life and increase life expectancy.
Researchers don't think life expectancy will improve without focusing on the underlying social and economic issues that play into the problem to begin with, but improvements can be made when quality healthcare and prevention efforts are available to more disadvantaged communities.
"*" indicates required fields