Statin Diabetes Risk Seen Among Healthy Group of People: Study
May 11, 2015
By: Irvin Jackson
Use of popular statin cholesterol drugs, such as Lipitor, Zocor and Crestor. may significantly increase the risk of developing diabetes, according to the findings of a new study conducted by Veterans Affairs researchers. 
The findings were published in the Journal of General Internal Medicine on April 28, adding to the growing evidence of the potential statin diabetes risk.
Researchers reviewed data involving 26,000 beneficiaries of the Tricare military health system. Unlike previous studies, this one looked specifically at relatively healthy people who had no history of severe chronic diseases, such as heart disease or diabetes.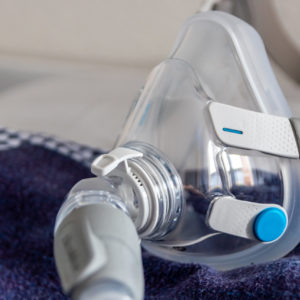 Did You Know?
Millions of Philips CPAP Machines Recalled
Philips DreamStation, CPAP and BiPAP machines sold in recent years may pose a risk of cancer, lung damage and other injuries.
Learn More
"In our study, statin use was associated with a significantly higher risk of new-onset diabetes, even in a very healthy population," lead author Dr. Ishak Mansi, said in a press release. "The risk of diabetes with statins has been known, but up until now it was thought that this might be due to the fact that people who were prescribed statins had greater medical risks to begin with."
Mansi, who works as a physician-researcher with the VA North Texas Health System, as well as at the University of Texas Southwestern, found that patients taking statins were at an 87% increased risk of developing diabetes. The patients were 250% more likely than their peers to develop diabetes with complications.
In addition to the diabetes risks, those who used statins were also 14% more likely to become overweight or obese than those who did not use the drugs.
"Diabetes, diabetic complications, and overweight/obesity were more commonly diagnosed among statin-users than similar nonusers in a healthy cohort of adults," the researchers concluded. "This study demonstrates that short-term clinical trials might not fully describe the risk/benefit of long-term statin use for primary prevention."
Link Between Statins and Diabetes
In recent years, several studies have highlighted the potential diabetes risk with Lipitor, Crestor and other popular statins, which are used by millions of Americans to reduce cholesterol levels.
The Veterans Affairs study comes less than two months after researchers from Finland found that patients prescribed either Lipitor or Zocor faced a 50% increased risk of developing type 2 diabetes. Their findings were published on March 4 in the medical journal Diabetologia.
In September 2014, research was published in The Lancet which found that the enzyme statins are designed to inhibit to control cholesterol is also tied to a number of factors affecting blood sugar.
The enzyme is known as 3-hydroxy-3-methylglutaryl-CoA reductase (HMGCR), and the researchers looked at gene variants and how they affected plasma lipid, glucose, and insulin concentrations. The study substituted the gene variants for the effects statins have on HMGCR production. Researchers had data on more than 200,000 individuals from 43 genetic studies.
They found that some gene variants had the same effects on HMGCR enzyme production as statins, and in those cases, the genes also had similar effects on bodyweight, waist circumference and the risk of type 2 diabetes. The researchers said that suggests the way statins effect HMGCR enzyme production is the same as the gene variant, meaning that since statins inhibit HMGCR production, they cannot help but increase the risk of diabetes as well.
The Lancet study came out just two months after Italian researchers published a study in the medical journal Diabetes Care, which determined that there was a dose-specific response that suggests that the longer a user takes Lipitor and similar drugs, the higher their risk of developing diabetes.
In June 2014, Canadian researchers reported in the British Medical Journal (BMJ) that they had found users of high potency statins, including Lipitor, Crestor, and Zocor, may face a 15% increased risk of being diagnosed with diabetes within two years of starting treatment. Researchers estimated that for every 350 patients given a high potency statin instead of a low potency statin, one of them would contract diabetes.
Crestor, Lipitor and Zocor are not only high potency statins, but they are also among the most popular drugs in the class. All other statin-based medications were considered to be lower potency cholesterol drugs.
Researchers in the U.K. reached similar conclusions in findings published in the European Journal of Preventative Cardiology in early 2014. That study conducted by researchers from the National heart and Lung Institute in Imperial College London found that 3% of those taking statins were later diagnosed with diabetes, compared to only 2.4% who were given a placebo.
Crestor, Lipitor Diabetes Lawsuits
Statins generate combined sales of more than $14.5 billion per year, and are increasingly used to block the body's creation of cholesterol, which is a key contributor to coronary artery disease. Although the medications are widely used, a number of studies have linked statins to an increased risk of potentially serious injuries, including muscle damage, kidney problems, and diabetes.
In February 2012, the FDA required the makers of Lipitor, Crestor and other statins to add new warnings about the potential impact of the medication on blood glucose levels. However, many critics have suggested that the warnings are not strong enough for certain medications, indicating that users and the medical community should be provided with more accurate information about the diabetes risks with Lipitor, Crestor and other statins.
Pfizer currently faces hundreds of Lipitor diabetes lawsuits filed by women throughout the United States, who allege that the drug maker knew or should have known about risks associated with their medication for years, but withheld diabetes warnings to avoid a negative impact on sales and growth of the blockbuster medication.
AstraZeneca also faces a number of Crestor lawsuits filed on behalf of former users of the cholesterol drug who were diagnosed with diabetes. Most of those cases are currently pending in California state court.
"*" indicates required fields