Vaginal Mesh Docs Highlight Worrying Ties between Industry, Doctors
March 18, 2014
By: Irvin Jackson
Surprising and disturbing links between pharmaceutical companies and doctors with the ability to influence the medical community at large have been highlighted by documents coming to light as part of the ongoing litigation involving vaginal mesh products manufactured by Johnson & Johnson's Ethicon subsidiary.
Johnson & Johnson faces thousands of Ethicon mesh lawsuits filed by women who say that the transvaginal implants are defective and caused severe and disfiguring complications, including infections and erosion of the mesh into the vagina.
As part of the discovery phase of the litigation, internal documents and communications between the manufacturer and doctors have been released that raise potential ethical questions.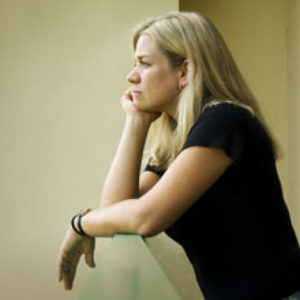 At issue is the relationship between Johnson & Johnson and Dr. Vincent Lucente, a urogynecologist the company paid $800,000 for consulting work over a 10-year period. During the company's marketing push for the Ethicon Gynecare vaginal mesh in 2007, which was supposed to be an improvement over surgical means of addressing pelvic organ prolapse (POP), the company became concerned that the American College of Obstetricians and Gynecologists (ACOG) wanted to publish practice guidelines that called the use of transvaginal mesh products experimental.
According to a report by the Wall Street Journal, documents suggest that Dr. Lucente led an effort to push ACOG to drop the word "experimental" from its medical guidelines. The group received emails, letters, and phone calls from doctors who objected to the use of the word, including from Dr. Lucente. The organization did as Dr. Lucente and others vocal on the issue pushed it to do and dropped experimental from its description of vaginal mesh kits.
Johnson & Johnson claims that it had no influence in the decision, but the Wall Street Journal indicates that in documents released by the court, Dr. Lucente claims to have made it happen on behalf of the company.
"Note, no further use of the word experimental!" he wrote. "Well, this is one I'm taking credit for. I led the charge on this and never thought we would get a complete replacement of the earlier bulletin."
Other documents show that David Robinson, who was the medical director of Johnson & Johnson's Ethicon subsidiary at the time, not only acknowledged the company's involvement, but stressed that it must be kept out of the spotlight in its efforts to have the wording changed.
"This is not an issue we can be out in the forefront on as it will only appear too self-serving," Robinson wrote in an email. "Our work remains in the background."
The revelations come as the New England Journal of Medicine is attempting to challenge a subpoena to testify about how the company tried to change language in research papers on vaginal mesh operations. A hearing on the subpoena is set for this week.
Vaginal Mesh Litigation
Johnson and Johnson and its Ethicon subsidiary are just one of several companies facing more than 50,000 vaginal mesh lawsuits filed on behalf of individuals throughout the U.S.
All of the complaints involve similar allegations that vaginal mesh and bladder sling products were defective and unreasonably dangerous, causing women to experience complications where the mesh eroded through the vagina, caused infections and other injuries. U.S. District Judge Joseph Goodwin is presiding over seven separate federal MDLs, or Multidistrict Litigations, which have been centralized in the Southern District of West Virginia for coordinated pretrial proceedings.
According to a case list (PDF) released by the U.S. Judicial Panel on Multidistrict Litigation on March 13, Judge Goodwin is currently presiding over 12,977 Ethicon mesh lawsuits, 14,256 AMS mesh lawsuits, 8,311 Boston Scientific mesh lawsuits, 6,167 Bard Avaulta mesh lawsuits, 1,268 Coloplast mesh lawsuits, 169 Cook Medical mesh lawsuits and about 25 Neomedic mesh lawsuits.
A number of cases have been scheduled for early trial dates involving several different manufacturers to help the parties gauge how juries may respond to certain evidence and testimony that is likely to be repeated throughout a number of different claims.
At least four vaginal mesh cases have already gone to trial, including two cases that went before state court juries and two in the federal court system. In three of the four cases, plaintiffs have prevailed and been awarded multi-million dollar damage awards from the jury.
A California state court jury awarded $5.5 million in damages against C.R. Bard in July 2012. That was followed by a New Jersey state court jury award of$11.1 million in damages against Ethicon in March 2013.
In July 2013, a federal jury awarded $2 million in damages against Bard, including punitive damages designed to punish the manufacturer for their actions surrounding the design and sale of vaginal mesh products. That case was followed by a second trial against Bard, which settled during the first day for an undisclosed sum.
The only victory by the vaginal mesh manufacturers came in a federal trial involving Ethicon mesh, which ended in a defense verdict after Judge Goodwin ruled that the plaintiff failed to present sufficient evidence showing that the Ethicon TVT pelvic mesh was defectively designed or caused her to suffer any injury.
Additional trials are expected over the remainder of the year, including cases against Bard, Ethicon, Boston Scientific and AMS. Following the federal bellwether trials, if the parties do not make progress reaching vaginal mesh settlements to resolve a large portion of the litigation, Judge Goodwin may begin remanding cases back to U.S. District Courts throughout the country.
"*" indicates required fields