Vaginal Mesh Lawsuit Settlements Being Negotiated by Manufacturers
October 01, 2013
By: Irvin Jackson
According to media reports, several different medical device manufacturers are engaged in negotiations to settle vaginal mesh lawsuits filed by thousands of women throughout the country who allege that the products caused them to suffer painful and debilitating injuries.
More than 30,000 complaints have been filed nationwide involving complications following vaginal mesh surgery, with some estimates suggesting that there could ultimately be 50,000 women who step forward to pursue claims.
A group of lawyers have reportedly begun settlement talks with attorneys for C.R. Bard, American Medical Systems (AMS), Boston Scientific, Coloplast Corp and Cook Medical, according Bloomberg News.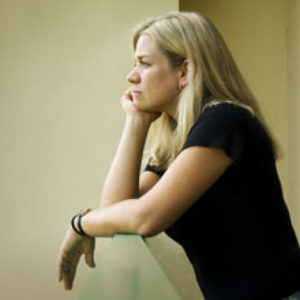 If successful, the vaginal mesh settlements could resolve a majority of the litigation. However, Johnson & Johnson's Ethicon subsidiary, which is a major vaginal mesh manufacturer, does not appear to be involved in the negotiations. Bloomberg news reports that Johnson & Johnson attorneys are seeking the dismissal of thousands of cases they believe have no merit before considering a settlement.
Vaginal Mesh Litigation and Bellwether Trials
U.S. District Judge Joseph R. Goodwin, who is currently assigned to six different multidistrict litigations (MDLs) that have been established for lawsuits against each of the major manufacturers, has been asked to create a settlement committee for the plaintiffs to formalize talks with the manufacturers, which have so far gone on behind the scenes.
The federal vaginal mesh litigation is centralized for pretrial proceedings in the Southern District of West Virginia. According to the latest update (PDF) provided by the federal courts last month, Judge Goodwin is currently presiding over at least 9,841 American Medical System (AMS) mesh lawsuits, 9,617 Ethicon Gynecare mesh lawsuits, 5,998 Boston Scientific mesh lawsuits, 4,568 Bard Avaulta lawsuits, 1,022 Coloplast bladder sling lawsuits and 124 Cook Medical biologic mesh lawsuits. In many cases the manufacturers face hundreds or thousands of additional claims in state courts as well.
All of the complaints involve similar allegations that the manufacturers of transvaginal surgical mesh and bladder sling products failed to adequately warn about the risk of problems following use of the mesh to repair pelvic organ prolapse (POP) and female stress urinary incontinence (SUI). Women have reported problems where the mesh erodes through the vagina, causes infections and other painful injuries.
A small group of cases have been selected involving many of the manufacturers for early trial dates, known as "bellwether" trials. The outcomes of these cases are designed to help the parties gauge how juries are likely to respond to certain evidence and testimony that may be repeated throughout the litigation.
A series of four "bellwether" trials involving Bard Avaulta mesh began in July, with the first case resulting in a jury award of $2 million, including punitive damages designed to punish the manufacturer for their actions surrounding the sale of the mesh. On the first day of trial in the second case, Bard reached an agreement to settle the lawsuit rather than proceed with the trial. The third case is expected to begin this month.
Additional trials are scheduled to begin in December 2013 involving AMS mesh, with bellwether trials involving Boston Scientific mesh scheduled to begin in February 2014 and Ethicon Gynecare mesh in August 2014.
In addition to the federal litigation, there are also a number of individual lawsuits that have gone to trial in state courts. In July 2012, a California jury awarded $5.5 million to a woman who experienced complications with Bard Avaulta mesh. In March 2013, a New Jersey jury awarded $11.1 million in damages to a woman who received Ethicon mesh.
In June, it was reported that Endo Health Solutions reached AMS vaginal mesh settlements to resolve an unspecified number of claims against the company's American Medical Systems subsidiary for a combined $54.5 million. However, that agreement only involved a small number of plaintiffs' law firms.
If an agreement is not reached by each of the manufacturers to settle or otherwise resolve a large number of the cases after the bellwether trials, it is possible that Judge Goodwin will begin remanding hundreds of cases back to the U.S. District Courts where they were originally filed for individual trial dates.
"*" indicates required fields