Vaginal Mesh MDLs Have Grown Into Largest Pending Federal Litigations
September 25, 2013
By: Austin Kirk
As the number of women nationwide who are pursuing a vaginal mesh injury lawsuit continues to grow, several of the individual multidistrict litigations (MDLs) established in the federal court system for claims against different manufacturers have now become among the largest pending litigations in the United States.
There are currently more than 30,000 complaints filed in U.S. District Courts throughout the country over problems with transvaginal mesh and bladder sling products, which have been used in recent years for treatment of pelvic organ prolapse (POP) and female stress urinary incontinence (SUI).
All of the lawsuits involve similar allegations that the vaginal mesh products were defectively designed and that the manufacturers failed to adequately warn about the risk of complications where the mesh may erode through the vagina, cause infections and other debilitating health problems.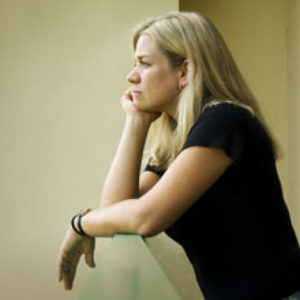 In the federal court system, when a large number of lawsuits are filed across the country involving the same or similar products, it is common for an MDL to be established to centralize the proceedings, reduce duplicative discovery, avoid conflicting pretrial rulings and to promote the efficient conduct and resolution of the litigation.
There are currently at least 278 different federal MDLs that are centralized before 207 different U.S. District Judges, containing a total of 88,050 individual complaints. However, more than one-third of those cases now involve transvaginal mesh products.
Vaginal Mesh Litigations Rank in Two of Top Three Active MDLs
The U.S. Judicial Panel on Multidistrict Litigation (JPML) has established six different MDLs in the federal court system for lawsuits against different manufacturers of vaginal mesh, including American Medical Systems (AMS), Ethicon, C.R. Bard, Boston Scientific, Coloplast Corp. and Cook Medical.
Each of the vaginal mesh MDLs are centralized before U.S. District Judge Joseph Goodwin in the Southern District of West Virginia for coordinated pretrial proceedings and early bellwether trials designed to help the parties gauge how juries are likely to respond to certain evidence and testimony that will be offered throughout a large number of cases.
According to the latest update (PDF) provided by the U.S. JPML on September 11, the vaginal mesh MDLs currently involve at least 9,841 American Medical System (AMS) mesh lawsuits, 9,617 Ethicon Gynecare mesh lawsuits, 5,998 Boston Scientific mesh lawsuits, 4,568 Bard Avaulta lawsuits, 1,022 Coloplast bladder sling lawsuits and 124 Cook Medical biologic mesh lawsuits.
The MDL established for all AMS vaginal mesh cases now contains more claims than any of the 278 other federal MDLs, with the proceedings established for all Ethicon mesh lawsuits ranking as the third largest MDL. The second largest active litigation involves the federal Yaz and Yasmin birth control lawsuits, with 9,838 complaints centralized before U.S. District Judge David Herndon in the Southern District of Illinois.
Vaginal Mesh Lawsuits Continue to Grow Amid First Trials, Settlements
Although it has been nearly three years since the earliest of the six active MDLs were established, the total number of vaginal mesh complaints continues to grow at a fast pace. The September report from the U.S. JPML reflects an increase of nearly 20% over the number of active cases in August 2013.
New lawsuits continue to be added to the MDLs even as of the bellwether trials are getting underway in the litigation, and a handful of settlements have been reported.
In July, the first federal vaginal mesh trial resulted in a $2 million jury award for a woman who experienced problems with Bard Avaulta mesh, including $1.5 million in punitive damages designed to punish the manufacturer for their actions surrounding the manufacturer and sale of the mesh.
Following a series of bellwether trials scheduled over the rest of this year involving Bard Avaulta mesh, additional trials are scheduled to begin late this year and continuing into 2014 for lawsuits brought by women who were implanted with vaginal mesh products made by AMS, Boston Scientific and Ethicon.
The outcomes of these early trial dates are designed to facilitate further negotiations to settle vaginal mesh cases, and agreements have already been reportedly reached in some cases to avoid individual trial dates.
karen

June 18, 2014 at 7:15 pm

Well this should not keep happening to women or men . Why hasn't the United States of America put a stop to Johnson and Johnson , bard , ethicon ,ams, cook, boston scientific, etc .. should be stop. Scotland had stop all vaginal mesh surgeries. What is going on with America this is unconstitutional.
"*" indicates required fields