Vaginal Mesh Surgery Halted in England Over Complication, Injury Concerns
July 11, 2018
By: Irvin Jackson
Health officials in the United Kingdom have enacted an immediate suspension on the use of vaginal mesh for the treatment of stress urinary incontinence, due to concerns over serious and life-changing health complications experienced by thousands of women worldwide. 
The decision to pause vaginal mesh surgery came after a recommendation by the Independent Medicines and Medical Devices Safety Review was accepted by the U.k Department of Health and Social Care and National Health Service (NHS) England on July 10.
The review board indicated that the temporary suspension will stay in place until March 2019, and that it may become a permanent ban if specific circumstances are not identified that can show the benefits of using vaginal mesh to treat stress urinary incontinence exceed the potential health risks.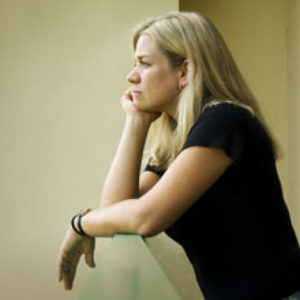 "We strongly believe that mesh must not be used to treat women with stress urinary incontinence until we can manage the risk of complications much more effectively. We have not seen evidence on the benefits of mesh that outweighs the severity of human suffering caused by mesh complications," Baroness Julia Cumberlege, the review board chair, said in the press release. "I have been appalled at the seriousness and scale of the tragic stories we have heard from women and their families. We have heard from many women who are suffering terribly."
Baroness Cumberlege said the review board is not recommending a ban at this stage, but said the devices should only come back into use once U.K. regulators can be satisfied that a substantial amount of the risks can be mitigated.
The conditions for lifting the moratorium include every procedure being reported to a national database, with complications also reported to a registry that tracks each procedure and patient. The review board will also require that all surgeons who undertake the implantation procedures be properly trained and only perform the procedure if they do so on a regular basis.
The review board will also require identification and accreditation of all specialist centers that conduct stress urinary incontinence mesh procedures, including implantation, removal, and treatment of complications.
Vaginal Mesh Litigation
In the United States, manufacturers of transvaginal mesh have faced over 100,000 product liability lawsuits in recent years, each raising similar concerns that the devices were introduced without adequate research or warnings.
Design defects associated with surgical mesh sold by Ethicon, C.R. Bard, Boston Scientific and other manufacturers have been linked to reports of severe complications among women, including infections, erosion of the mesh into the vagina and organ perforation.
The litigation over vaginal mesh products has been one of the largest mass torts in recent years, with the number of cases beginning to increase rapidly after July 2011, when the FDA warned that it had received thousands of adverse event reports involving problems with vaginal mesh products between January 2008 and December 2010.
After a review of all available data, the FDA concluded that there was no evidence that transvaginal mesh provides any additional benefits when compared to more traditional surgery for treatment of pelvic organ prolapse.
In early 2012, the FDA sent a letter to several manufacturers of these products, ordering that they conduct additional studies and trials to evaluate the safety of transvaginal mesh products, and establish whether they pose an unreasonable risk of injury for women. Since then, a number of manufacturers have decided to stop making the devices to avoid the need to spend money studying the safety of products they have sold for years.
Following several years of litigation, various different manufacturers have reached vaginal mesh settlements to resolve groups of claims involving problems with products manufactured by Endo's AMS, C.R. Bard, Boston Scientific, Ethicon and others.
"*" indicates required fields