Vaginal Mesh Punitive Damages Increases Jury Award to $11.1M
March 01, 2013
By: Austin Kirk
A New Jersey jury has determined that Johnson & Johnson should pay an additional $7.76 million in punitive damages for failing to warn about the risk of severe injury associated with vaginal mesh, adding to a compensatory damage award of $3.35 million returned earlier this week for a woman who experienced problems with Gynecare Prolift mesh manufactured by Johnson & Johnson's Ethicon subsidiary. 
Following a month-long trial in New Jersey state court, Johnson & Johnson was hit with a combined verdict of $11.1 million in the first of nearly 4,000 Ethicon vaginal mesh lawsuits the company faces from women who suffered devastating complications when the product eroded through the vagina, caused infections or other health problems.
The case was brought by Linda Gross of South Dakota, who required at least 18 surgeries that she claimed could have been avoided if the manufacturer had adequately warned consumers and the medical community about the possible risk of injuries that may be caused by Gynecare Prolift mesh, which is implanted transvaginally for repair of pelvic organ prolapse and female stress urinary incontinence.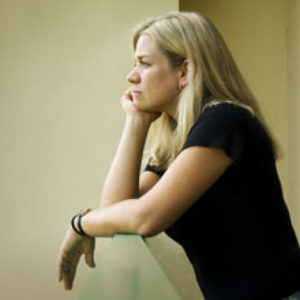 The additional punitive damage award was designed to punish the manufacturer for willful and wanton disregard for the safety of vaginal mesh.
Thousands of Similar Cases Wait for Trial or Settlement
In New Jersey state court, Johnson & Johnson faces at least another 1,800 lawsuits that have been centralized before Judge Higbee for pretrial proceedings.  In addition, another 2,000 complaints filed in U.S. District Courts throughout the country have been consolidated in the federal court system as part of an MDL, or multidistrict litigation, which is centralized before U.S. District Judge Joseph R. Goodwin in the Southern District of West Virginia.
Judge Goodwin is also presiding over the consolidated pre-trial proceedings in four other vaginal mesh MDLs, each involving similar transvaginal mesh products manufactured by different companies, including C.R. Bard, American Medical Systems (AMS), Boston Scientific and Coloplast Corp. Collectively, the companies face more than 10,000 similar lawsuits.
The trial over Gross's vaginal mesh injury claim has been closely watched by the legal community, as it serves as a test case for how juries may respond to certain evidence and testimony that will be offered through the litigation. It is the second vaginal mesh lawsuit to go to trial and the second to result in a large payout for the plaintiff, after a California jury awarded $5.5 million in damages from Bard Avaulta vaginal mesh in July 2012. However, that case did not involve punitive damages.
In the federal court system, a series of "bellwether" trials are scheduled to begin in the coming months, with the first case involving the use of Bard Avaulta mesh.  This will be followed by at least three trials expected to begin in December 2013, involving lawsuits over products manufactured by AMS, Ethicon and Boston Scientific. These early test cases could lead to vaginal mesh settlement agreements.
Tags:
Avaulta,
Bladder Sling,
Boston Scientific,
C. R. Bard,
Ethicon,
Gynecare,
Johnson & Johnson,
Medical Systems (AMS),
New Jersey,
Transvaginal Mesh,
Vaginal Mesh
Image Credit: |
"*" indicates required fields