Valsartan Fraud Claims in Lawsuits Over Cancer-Causing Contaminants Allowed To Proceed Against Manufacturers, But Not Distributors
February 03, 2021
By: Irvin Jackson
The U.S. District Judge presiding over all valsartan cancer lawsuits has rejected an attempt by manufacturers of the generic blood pressure drug to dismiss fraud allegations, although the same claims were dropped from cases being pursued against distributors of those same medications.
There are currently several hundred product liability lawsuits filed throughout the federal court system, each involving similar allegations that former users of valsartan or other sartan-based medications were diagnosed with cancer following exposure to N-nitrosodimethylamine (NDMA), N-Nitrosodiethylamine (NDEA) and other chemical byproducts that resulted from changes to the generic drug manufacturing process.
The chemicals are known human carcinogens, which have been discovered in nearly all versions of the generic drug distributed prior to massive valsartan recalls issued in July 2018. High levels of the impurities were discovered in versions of the drug containing ingredients supplied by Zhejiang Huahai Pharmaceuticals in China, as well as other generic drug makers.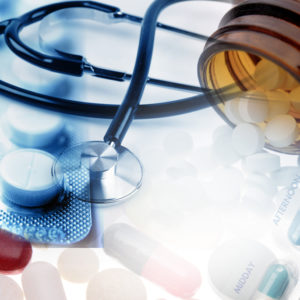 Lawsuits allege that long-term exposure to recalled valsartan pills have been linked to reports of stomach cancer, liver cancer, esophageal cancer, prostate cancer, pancreatic cancer and other injuries which developed as the chemicals traveled through the digestive system.
Given common questions of fact and law raised in complaints filed in U.S. District Courts nationwide, the federal litigation has been centralized for pretrial proceedings before U.S. District Judge Robert B. Kugler in the District of New Jersey, as part of a multidistrict litigation (MDL), which currently includes at least 650 cases. However, as valsartan lawyers continue to review and file claims in the coming months and years, it is widely expected that several thousand cases will ultimately be included in the proceedings.
On January 29, Judge Kugler issued an order (PDF) addressing motions to dismiss filed by defendants in each category of the litigation; manufacturers, wholesalers and pharmacies. The order denied a motion to dismiss filed by the manufacturers, which sought to have the fraud claims dropped. However, valsartan fraud claims were dismissed against wholesalers and pharmacies, which still face failure to warn claims.
Judge Kugler's decision clears the way for discovery to proceed in the litigation and may expose the drug manufacturers to substantial punitive damages for fraudulent conduct. Discovery in the litigation is expected to continue through at least late 2021, before the first "bellwether" cases go before juries.
While the outcome of these early test trials will not be binding on other plaintiffs, they will be closely watched by parties involved in the litigation and may have a large influence on potential valsartan cancer settlements, providing a gauge for how juries may respond to certain evidence and testimony likely to be repeated throughout the claims.
"*" indicates required fields