Long-Term Vaping May Pose Higher Risk of Addiction Than Cigarettes, Study Warns
November 17, 2022
By: Martha Garcia
Although manufacturers of JUUL and other popular e-cigarettes have marketed their products as safer than smoking tobacco cigarettes, the findings of a new study suggests vaping actually poses a higher risk of long-term addiction, especially among teens.
In findings published this month in the medical journal JAMA Network, researchers report that e-cigarettes do expose users to lower levels of certain cancer-causing toxins, but over a six-year period vaping doubles the amount of nicotine metabolites, which are the substance produced when the body breaks down nicotine, increasing the risk of addiction.
Researchers from the University of Nebraska Medical Center in Omaha analyzed data from the Population Assessment of Tobacco and Health, a nationally representative study of tobacco use, evaluating data from 16,393 smokers, 1,240 people who used e-cigarettes with nicotine, and 197 who used e-cigarettes without nicotine.
Higher Chance of Nicotine Addiction After Vaping for 6 Years
According to the findings, people who vaped nicotine were more likely to vape every day. They were also more likely to take a higher number of puffs; 16, compared to those who vaped non-nicotine; three.
Urinary nicotine metabolites and tobacco nitrosamines are both biomarkers of exposure to tobacco-related toxins linked to addiction and cancer risk. Researchers measured these two things in users.
Among vapers who used nicotine, the metabolites doubled over six years. This is especially problematic, as it is a marker of addiction. This is unsurprising, as prior research has shown JUUL brand e-cigarettes, arguably the catalyst for the teen vaping epidemic, were designed to be as addictive as smoking Marlboro cigarettes.
Following years of specifically targeting their products towards teens and prior non-smokers, thousands of JUUL vaping addiction lawsuits are now being pursued by families and young adults throughout the U.S., alleging that the company failed to warn about the dangers associated with the product, resulting in another generation of Americans addicted to nicotine.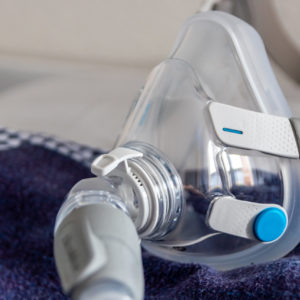 Did You Know?
Millions of Philips CPAP Machines Recalled
Philips DreamStation, CPAP and BiPAP machines sold in recent years may pose a risk of cancer, lung damage and other injuries.
Learn More
Despite the bleak likelihood of addiction among e-cigarette users, especially teens, data from this new study indicates exposure to nicotine was lower among e-cigarette users than tobacco cigarette smokers. Levels of NNAL (4-methylnitrosamino-1-3-pyridyl-1 butanol), a metabolite of a tobacco-related carcinogen, were lower across the study period among e-cigarette users compared to tobacco smokers and the levels remained steady over time.
The average levels of NNAL in 2016–2018 was 5.1 pg/mg of creatinine for nicotine e-cigarette users, 3.8 pg/mg for non-nicotine vapers, and 218.3 pg/mg for tobacco smokers.
Teen Vaping Epidemic
New Centers for Disease Control and Prevention (CDC) data indicates more than 3 million U.S. middle and high school students report currently using tobacco. E-cigarettes continue to be the most popular form of tobacco use among youth.
Additionally, the CDC study indicated students who had poor grades, suffered psychological distress, or identified as LGBTQ+ all reported higher use levels of tobacco.
In all, the study highlighted two important conclusions; vaping may be better for nicotine users compared to smoking cigarettes because it reduces cancer-related toxin exposure. But, vaping also greatly increases the risk of addiction for users and over a lifetime of use, especially considering vaping health risks may not be apparent for decades, it may lead to heightened levels of toxins.
November 2022 JUUL Vaping Addiction Lawsuit Update
There are currently at least 4,500 lawsuits against JUUL Labs pending in the federal court system, according to the November 2022 update (PDF) issued by the U.S. Judicial Panel on Multidistrict Litigation. Given common questions of fact and law presented in the complaints, the litigation is consolidated before U.S. District Judge William H. Orrick III in the U.S. District Court for the Northern District of California, for coordinated discovery and pretrial proceedings.
In September 2022, JUUL reached a $438.5 million settlement agreement with 34 states to resolve claims the company engaged in illegal marketing and sales practices, which have been blamed for causing teen nicotine addiction rates to skyrocket. However, that lawsuit payout did not resolve the thousands of individual claims filed against the company.
According to a pretrial schedule issued by Judge Orrick, the the first JUUL vaping addiction trials are expected to begin this year, to help gauge how juries are likely to respond to certain evidence and testimony that will be raised throughout the litigation over the company's role in causing individual vaping addictions.
If JUUL lawsuit payouts are not reached to resolve those claims during the consolidated pretrial process under Judge Orrick, the Court is expected to start remanding hundreds of claims back to U.S. District Courts nationwide for individual trial dates in the future.
"*" indicates required fields