Vaping Consequences Particularly Harmful to Non-Smokers and Young Users, Study Warns
April 06, 2023
By: Martha Garcia
Vaping carries serious consequences for young users and may be especially addictive for youth and non-smokers, according to the findings of a new study.
A review of available research on e-cigarette use highlights the toxic effects vaping poses to users, indicating there is conclusive evidence that e-cigarettes pose a risk of inhalation toxicity, seizures, poisoning to young children, and increase risk of e-cigarette or vaping-associated lung injury or EVALI.
An outbreak of EVALI in 2019 and 2020 led to more than 50 deaths, and 2,800 confirmed cases of lung injury and respiratory side effects linked to vitamin-e additives and THC vaping products.
In findings of a new study published in the Medical Journal of Australia on March 20, researchers conducted a review of global evidence on the health effects of e-cigarettes, focusing on major independent reviews, including 2018 data by the United States National Academies of Sciences, Engineering, and Medicine (NASEM).
The review involved 400 eligible publications, including 112 from the NASEM review, 189 from a top-up systematic review of published peer-reviewed studies focusing on the relationship between vaping and human health outcomes, and 99 other studies cited within other research.
Adverse Vaping Health Effects
Despite prior studies warning health effects of vaping may not be apparent for decades without more research, the new review indicated there is enough evidence to point to some negative outcomes now.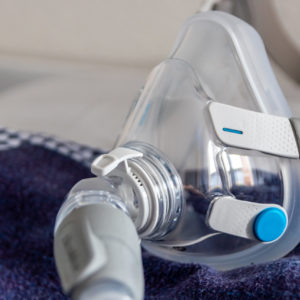 Did You Know?
Millions of Philips CPAP Machines Recalled
Philips DreamStation, CPAP and BiPAP machines sold in recent years may pose a risk of cancer, lung damage and other injuries.
Learn More
In this new study, Australian researchers indicate that there is already substantial evidence vaping that leads to dependence or addiction, especially among teens, young adults, and non-smoking adults. This is especially true for users who begin vaping and become regular users.
Prior research has linked vaping use to a higher risk of addiction than cigarettes. The findings of the new study used data gathered from a large pool of research to confirm dependence on both vaping and traditional cigarettes is more likely for e-cigarette users.
Additionally, the research indicated there is limited evidence vaping can help users quit smoking. Those addicted to traditional tobacco cigarettes don't seem to benefit much from vaping as a cessation aid. Instead, people who start vaping are three times as likely to begin smoking tobacco cigarettes regularly. Most people who use e-cigarettes to quit smoking continue to smoke tobacco cigarettes in the long term, the data indicates.
The researchers also found evidence linking vaping to heart problems, high blood pressure, lung damage, or stroke was indirect. Other risks highlighted in the study include seizures, loss of consciousness, headache, cough, throat irritation, burns, and injuries from exploding batteries.
The data also noted significant environmental effects, including waste, fires, and indoor airborne particulate matter proliferation.
Despite research pointing to vaping causing cancer-like changes in human DNA, the new study indicated there is insufficient data linking vaping to cancer. Similarly, the review concluded that data indicating vaping increased the risk of cardiovascular disease and mental and reproductive health was also insufficient or unavailable.
"E-cigarettes can be harmful to health, particularly for non-smokers and children, adolescents, and young adults. Their effects on many important health outcomes are uncertain," the researchers concluded. "Better quality evidence is needed regarding the health impact of e-cigarette use, their safety and efficacy for smoking cessation, and effective regulation."
"*" indicates required fields