Side Effects of Vaping Linked To Cancer-Like Changes In DNA: Study
February 21, 2020
By: Russell Maas
Amid growing concerns about the health risks linked to e-cigarettes, a new study suggests that side effects of vaping may result in similar cancer-causing DNA changes that are seen among those who smoke traditional cigarettes, warning that additional research is needed to identify the potential biological consequences.
The study was published this month in the medical journal Taylor & Francis Online, indicating that smokers and vapers experience similar chemical alterations in their DNA, which have been previously linked to the development of different types of cancer and tumors.
A team of researchers led by Ahmad Besaratinia of the University of Southern California's Keck School of Medicine in Los Angeles reviewed 45 individuals who either vaped only, smoked cigarettes only or did not vape or smoke to compare blood samples.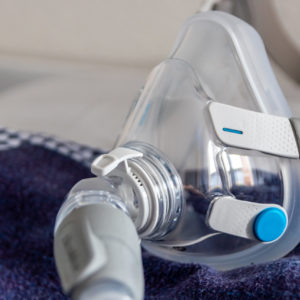 Did You Know?
Millions of Philips CPAP Machines Recalled
Philips DreamStation, CPAP and BiPAP machines sold in recent years may pose a risk of cancer, lung damage and other injuries.
Learn More
The blood samples collected from participants were analyzed to see if any chemical alterations, epigenetic changes which cause genes to malfunction, were found. In nearly all types of cancer or serious diseases, a patients' blood has undergone some sort of epigenetic change, according to the authors. By identifying a chemical alteration in a vaping users DNA, researchers could then compare it those changes of a cigarette smoker to identify cancer risk similarities.
The study looked for two specific chemical tags attached to DNA that are important for proper gene activity and function. When compared to non-smokers, participants who used vapes and cigarettes were found to both have significant reductions in both chemical tags, indicating vapers and traditional smokers share a comparable risk of developing cancer.
Researchers indicate that this is the first study to show that these changes can be detected in vapers' blood, just as in smokers.
The study supports recent research published in the Proceedings of the National Academy of Sciences (PNAS) in October 2019, which found that electronic cigarette smoke (ECS) can cause DNA damage in mice.
Researchers from New York University School of Medicine exposed mice to nicotine vapors from electronic cigarettes for 54 weeks, and found 22.5% of mice exposed to vaping developed lung adenocarcinomas and 57.5% developing bladder urothelial hyperplasia.
In 2017, three separate studies presented at the 12th Annual Scientific Meeting of the American Urological Association (AUA), suggested that side effects of vaping e-cigarettes, which have become an increasingly popular alternative to traditional smoking, may increase the risk of bladder cancer.
A similar study published 2016 indicated vaping increased a person's risk of suffering oral cancer and other oral diseases. The chemicals caused about 85% of cells in the mouth to die.
E-Cigarette Concerns
Amid growing concerns about these potential vaping side effects, there has also been increased scrutiny of e-cigarettes by U.S. regulators and health officials, especially involving the widespread marketing of JUUL and other devices that has been directed towards teens and prior non-smokers.
As a result of high levels of nicotine contained in e-cigarettes, there is now an epidemic of vaping and teens addicted to JUUL in the United States, leading to bans on certain flavored products designed to appeal to minors.
A number of JUUL addiction lawsuits are also now being pursued against the manufacturers, alleging that the products were illegally marketed to kids while failing to disclose that each of the e-cigarette pods contain more nicotine than a pack of tobacco cigarettes.
"*" indicates required fields