Vaping May Increase Severity of COVID-19 Symptoms: Study
January 26, 2022
By: Martha Garcia
According to the findings of a new study, individuals who vape may face increased health risks if they contract COVID-19, experiencing more severe symptoms than are typically seen among individuals who do not vape.
Following the rise in popularity of e-cigarettes in the U.S., which have been marketed as a safer alternative to smoking, a growing number of studies have highlighted serious health risks and side effects of vaping.
In a report published this month in the Journal of Primary Care & Community Health, researchers with the Mayo Clinic warn that vapers diagnosed with COVID-19 experience more symptoms, and those symptoms are often more severe than usual, signaling another consequence of breathing the fumes provided by e-cigarettes.
The study involved a review of data on patients treated at the Mayo Clinic between March 2020 and February 2021, including 1,700 patients with a confirmed COVID-19 diagnosis, which were identified through reverse transcriptase-polymerase-chain-reaction (RT-PCR) tests from nasopharyngeal swabs. Among those, 289 reported being current e-cigarette users. The 1,440 other COVID-positive patients did not vape.
The researchers report that COVID patients who used e-cigarettes were more likely to suffer chest pain or tightness, chills, muscle pain, headaches, nausea or vomiting, and lose their sense of smell or taste.
Roughly one-quarter of COVID patients who vaped experienced chills compared to about 19% of patients who did not vape. Similarly, nearly 40% of e-cigarette users suffered body aches compared to 32% of non-users. E-cigarette users were also more likely to have labored breathing and had more ER visits compared to patients who did not use e-cigarettes.
Vaping has become increasingly popular in recent years, especially among young adults and teens, following the introduction of products like JUUL, which were sold in fruity flavors that appealed to children, and aggressively marketed by social media influencers in a way intended to reach teens and prior non-smokers.
While thousands of JUUL lawsuits are now being pursued through the federal court system, alleging the manufacturers caused nicotine addictions among a new generation of Americans, the long-term consequences may cause problems for years, as teens and young adults continue to vape at alarming rates.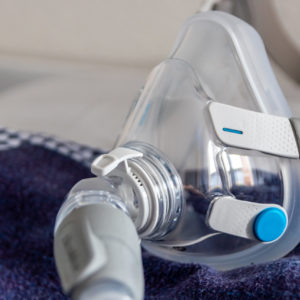 Did You Know?
Millions of Philips CPAP Machines Recalled
Philips DreamStation, CPAP and BiPAP machines sold in recent years may pose a risk of cancer, lung damage and other injuries.
Learn More
Prior research has linked e-cigarette use to increased risk of causing blot clots which may lead to heart attack or stroke, increased risk of suffering from respiratory disease, and it may cause lung damage in one-third of users.
Vaping also increases the risk a person will suffer from asthma and other respiratory conditions. This especially worries researchers about COVID-19 infections in e-cigarette users as the coronavirus illness attacks the respiratory system.
Although initially marketed as an alternative to tobacco cigarettes, amid aggressive advertising which often targeted minors and prior non-smokers, vaping has quickly became the most popular form of tobacco among teens and continues to be a major problem among the nation's youth during the COVID-19 pandemic.
Vaping increases inflammation in the lungs, which can lead to increased risk of infection, especially from COVID-19. It can also worsen the systemic inflammation linked with COVID, which can lead to increased symptoms. The findings of this new study provide yet another reason to quit vaping or smoking, or to never start the habit in the first place, the researchers warn.
The researchers did not focus on whether people who vape or smoke have a higher risk of catching COVID-19, but instead focused on what happens once they catch the coronavirus. The study also did not include teens who vape.
"Vapers experience higher frequency of covid-19 related symptoms when compared with age and gender matched non-vapers," the researchers concluded. "Further work should examine the impact vaping has on post-covid symptom experience."
"*" indicates required fields