Vaping Remains a Major Problem Among Youth During COVID-19 Pandemic, CDC Report Reveals
October 06, 2021
By: Martha Garcia
Despite substantial efforts in recent years to address the teen vaping epidemic in the United States, a new report by federal researchers indicates that more than one-in-ten high school students still vape, and almost all use flavored e-cigarette products.
More than 85% of high school and junior high students who vaped during the COVID-19 pandemic used flavored e-cigarette products, including fruit, candy, and mint flavors, according to a new study by the U.S. Centers for Disease Control and Prevention (CDC), which was published October 1 in the Morbidity and Mortality Weekly Report.
CDC researchers used data from the 2021 National Youth Tobacco Survey (NYTS), a cross-sectional, self-administered survey of U.S. middle and high school students. The study assessed current and past e-cigarette use, frequency of use, device type, flavors and brands. It was administered between January 18 and May 21, 2021, marking the first Youth Tobacco Survey to be fully conducted during the COVID-19 pandemic.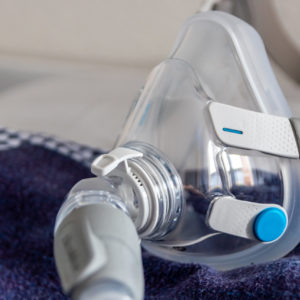 Did You Know?
Millions of Philips CPAP Machines Recalled
Philips DreamStation, CPAP and BiPAP machines sold in recent years may pose a risk of cancer, lung damage and other injuries.
Learn More
Because of the pandemic, researchers used alternative methods to conduct the survey, including online surveys, at home surveys, and in-class surveys. Because of the new methods, the findings can not be compared to prior surveys, but present alarming signals that vaping remains a major problem among youth.
The report indicated 11% of high school students and 3% of junior high students reported using e-cigarettes during the pandemic. An estimated 2 million students were still vaping during the pandemic despite stay-at-home orders and reduced access to school, peers and purchasing avenues.
Over the past decade, e-cigarettes have quickly grown to become the most popular form of tobacco for teens, and this new survey suggests that 85% of those middle and high school students who vaped using flavored e-cigarettes, which may be more than 12 million students throughout the U.S.
Researchers say this is concerning since youth tend to vape more when they use non-traditional flavored e-cigarettes, such as fruit, candy, mint and menthol flavored products. Teens who use e-cigarettes are also more likely to start smoking traditional tobacco cigarettes later.
The report also indicated nearly half of high school students who vaped said they had vaped 20 out of the past 30 days. As for junior high students, 17% who vaped admitted using e-cigarettes that frequently. These findings highlight the addictive nature of nicotine in e-cigarettes, which teens often fail to appreciate.
About one-quarter of high school students who vape and one in 12 middle school students who vape did so on a daily basis.
"These data highlight the fact that flavored e-cigarettes are still extremely popular with kids," Mitch Zeller, director of the FDA's Center for Tobacco Products, said in a CDC press release.
Most students who vape, more than half, use disposable vapes. About one-third use a pre-filled vape and nearly 10% use tanks or mods.
About 26% of high school e-cigarette users reported Puff Bar was their favorite brand. This was followed by Vuse, used by about 11% of high school-aged vapers, and SMOK, which was used by about 10%. About 6% of students who vaped used JUUL, which is down significantly from previous years when JUUL dominated the e-cigarette industry, and 2% used Suorin. Roughly 30% of junior high students who vaped said Puff Bar was their preferred brand and about 12% said they used JUUL.
This was surprising, considering JUUL has gained popularity among young e-cigarette users in recent years, largely owing to higher nicotine delivery rates than other e-cigarette brands. However, 15% of high school students and 19% of middle school students who vape said they did not know the brand of e-cigarette they most commonly used.
"This study shows that even during the COVID-19 pandemic, e-cigarette use among youth remains a serious public health concern," said Dr. Karen Hacker, Director of CDC's National Center for Chronic Disease Prevention and Health Promotion. "It's critical we continue working together to protect young people from the risks associated with tobacco product use, including e-cigarettes."
"*" indicates required fields