Popcorn Lung from Vaping Nearly Always Results in Death Within 5 Years: Report
July 20, 2022
By: Russell Maas
Amid growing concerns about the long term health risks from vaping, and the impact e-cigarettes are having on American teens and young adults, the findings of a new report highlights the devastating impact of a rare disease linked to chemicals in electronic nicotine delivery systems (ENDS), which is known as "popcorn lung," since it has been traditionally diagnosed among workers in factories producing microwave popcorn products.
In a story published by The Daily Mail last week, Dr. Panagis Galiatsatos, director of the Tobacco Treatment Clinic at Johns Hopkins University, told the publication that most electronic cigarettes users who develop popcorn lung will die within five years of developing the chronic lung condition.
Popcorn lung is a rare condition, officially diagnosed as brochiolitis obliterans, which is characterized by the scarring and inflammation of small airways that lead to diminished lung capacity and breathing problems. The disease is irreversible, often resulting in the need for a lung transplant or leading to death.
Vaping Popcorn Lung Effects
Cases of popcorn lung from vaping have been identified nationwide, and the report suggests the risk for e-cigarette users comes from inhaling diacetyl, which is a chemical found in many e-liquid flavorings, is also used to give microwave popcorn a buttery taste.
The Daily Mail's correspondence with medical experts indicates the medical community has become concerned about how to handle the potential overwhelming amount of new cases of vaping popcorn lung cases that could be forthcoming due to the widespread use and popularity of electronic cigarettes.
While many e-cigarette users have been convinced through advertising that vaping products are a safer alternative to traditional cigarettes, the report warns that they in fact could be facing different dangers by exposing themselves to diacetyl and other chemicals.
In 2015, a study first warned that e-cigarettes often use liquid nicotine that includes diacetyl, raising concerns about the safety of the increasingly popular alternative to tobacco cigarettes and the potential to develop severe lung injuries.
Diacetyl is a common flavoring in the food industry, and while the FDA has stated consuming the chemical through food is safe, vaporizing and inhaling the chemicals can cause serious harm to a user's airways and lungs. The report warns diacetyl is the most common flavoring compound used in e-cigarette liquids.
Teen Vaping Epidemic Leads to JUUL Recall Order and Lawsuits
The findings come as federal regulators continue to crack down on vape manufacturers, as part of an on-going effort to address the teen vaping epidemic in the United States, which has resulted in a new generation of Americans addicted to nicotine.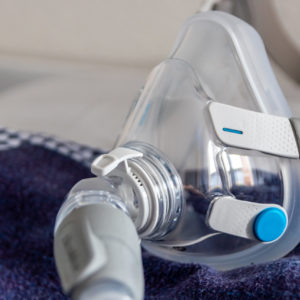 Did You Know?
Millions of Philips CPAP Machines Recalled
Philips DreamStation, CPAP and BiPAP machines sold in recent years may pose a risk of cancer, lung damage and other injuries.
Learn More
Over the last two years, the FDA has used its oversight authority under section 910 of the Federal Food, Drug, and Cosmetic Act to claim regulatory responsibility of all ENDS in 2016, which includes e-cigarettes, vaping products, and all liquids used with the devices.
As a result of the action, the FDA mandated that all new and existing nicotine based e-cigarette and vaping products go through premarket tobacco product applications (PMTAs). Under the new rules, manufacturers must provide evidence their vaping products benefit adult smokers enough to overcome the public health threat they represent to youth, as well as how they intended to prevent the lithium ion batteries from exploding. Failure to do so means the products will likely be banned from the market.
On June 23, federal regulators issued a market denial order (MDO) on June 23, which required a JUUL recall from stores nationwide, after the manufacturer failed to establish that the products provided enough benefit for adult smokers to overcome the risk of teens vaping with JUUL.
However, almost immediately after that order, JUUL Labs, Inc. got a federal appeals court to agree to temporarily block the FDA order, asking for more time to file an appeal, and claiming it was being treated unfairly by the agency. Now, the FDA is saying the court order is not necessary. On July 5, the agency announced it was placing its own administrative stay on the Juul market removal order.
Currently, more than 4,500 JUUL lawsuits are being pursued against the company by individuals, school districts and municipalities, each involving similar allegations that the e-cigarette manufacturer caused a new generation of teens and young adults to become addicted to nicotine by encouraging minors or prior non-smokers to use their vaping products.
JUUL is currently facing allegations claiming the manufacturer mined the middle and high school environments with easily concealable USB-like vaping products containing a highly addictive nicotine salt formulation in an effort to make life-long customers out of children.
"*" indicates required fields