Xarelto Bleeding More Likely in Patients At Higher Risk of Pulmonary Embolism: Study
March 27, 2015
By: Irvin Jackson
The findings of new research raise further concerns about the potential side effects of Xarelto, a new-generation anticoagulant used to reduce the risk of blood clots, indicating that certain patients at risk of suffering a pulmonary embolism may be more likely to experience major and uncontrollable bleeding on Xarelto. 
In a study published in the March issue of the medical journal Academic Emergency Medicine, researchers from the U.S, the Netherlands, Canada and Germany found that while use of Xarelto to treat pulmonary embolism was relatively safe for patients facing a low to moderate risk of blood clots traveling to the lungs, those with a high risk for pulmonary embolism face a higher risk of Xarelto bleeding than normally associated with the blood thinner.
The research was sponsored by Bayer HealthCare and Janssen, the makers of Xarelto, looking at data on about 5,000 patients at risk of pulmonary embolism. Researchers assigned patients simplified Pulmonary Embolism Severity Index (PESI) scores, with 0 meaning low risk, 1 meaning intermediate risk and 2 or greater meaning a patient faced high risk of pulmonary embolism. The score was based on a number of factors, including age, history of cancer, chronic cardiopulmonary disease, arterial oxyhemoglobin saturation levels and pulse.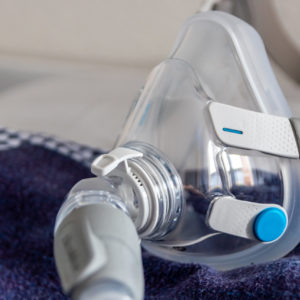 Did You Know?
Millions of Philips CPAP Machines Recalled
Philips DreamStation, CPAP and BiPAP machines sold in recent years may pose a risk of cancer, lung damage and other injuries.
Learn More
Researchers looked at which patients on Xarelto suffered recurrent venous thromboembolism (VTE), fatal pulmonary embolism (PE), major bleeding and death. They found low levels of such events in lower PE risk patients, but high levels in patients at higher risk of PE.
"There was a significant association between simplified PESI score and almost all of the major adverse outcomes (recurrent VTE, fatal PE, all-cause mortality, and major bleeding), with high PESI score corresponding to increased risk of the adverse clinical outcome," the researchers determined. "Patients with simplified PESI scores of ≥2 had more frequent events of recurrent VTE, fatal PE, all-cause mortality, and major bleeding than patients with simplified PESI scores of 0 or 1 at all measured time points."
The risk of major bleeding while taking Xarelto went from 1.1% to patients with a PESI score of 1, to 2.1% with those with a PESI score of 2 or more, effectively doubling. However the rates were significantly lower in all cases than standard PE therapy, according to the findings.
Xarelto Bleeding Concerns
Xarelto (rivaroxoaban) is part of a new-generation of drugs, known as novel oral anticoagulants, which have been introduced in recent years as superior replacements for Coumadin (warfarin), the "go-to" medication for prevention of blood clots and strokes among patients with atrial fibrillation for decades.
While all blood thinners carry a risk of bleeding injury, Xarelto has been linked to a surprising number of bleeding problems as more and more patients are switched to the new anticoagulant introduced in 2011.
While warfarin is widely available as a generic and substantially less expensive than the new medication, aggressive marketing in recent years has encouraged doctors to switch patients to Xarelto, suggesting that it is safer and easier to use, without the need for blood monitoring during treatment. However, some recent studies have raised concerns about those claims, suggesting that blood monitoring on Xarelto may actually reduce the risk of severe bleeding problems.
As the popularity of the drug has increased, concerns have emerged about the link between Xarelto and bleeding events, with large numbers of patients and doctors reporting incidents of uncontrollable hemorrhages or bleeds, that often resulted in severe injury or death.
While all blood thinners carry a risk of bleeding problems, Xarelto and other members of this new generation of anticoagulants currently lack an approved antidote that doctors can use to reverse the effects of the drug. While doctors can quickly stop the blood thinning effects of warfarin, there is no Xarelto antidote, leaving physicians unable to stop bleeding problems that may occur during use, which may increase the risk of more severe injury or death.
Bayer and Janssen now face a growing number of Xarelto bleeding lawsuits, which allegations that the drug makers placed their desire for profits before the safety of consumers by aggressively marketing the drug without adequate warnings, and for failing to fully explore all potential reversal agents that may have made the medication safer. Many plaintiffs also allege that the benefits provided by the medication do not justify the risks, indicating that the drug makers should issue a Xarelto recall until a reversal agent can be developed.
In December 2014, a panel of federal judges ordered the centralization of all lawsuits over Xarelto bleeds, transferring cases filed throughout the federal court system to one judge in Louisiana for coordinated pretrial proceedings.
"*" indicates required fields