Xarelto, Pradaxa Bleeding Risks The Same As Warfarin: Study
August 07, 2015
By: Irvin Jackson
New research suggests that the blood thinners Xarelto and Pradaxa are no safer than warfarin when it comes to bleeding and arterial thromboembolic events like heart attacks and strokes. The findings raise further concerns about the new-generation anticoagulants, as they lack an approved reversal agent, which makes it harder for doctors to stop bleeding events that do occur.  
In a study published in the American Heart Association's medical journal Circulation on July 21, researchers from the France's National Health Insurance Strategy and Research Department report that they found no significant difference in the rate of bleeding events, strokes or heart attacks among patients using either Xarelto, Pradaxa or some form of vitamin K agonist (VKA), which is an older class of blood thinners that includes Coumadin (warfarin).
Researchers were specifically looking at the safety and efficacy of the drugs during the early phases of treatment, when patients first begin using them as a preventative measure to avoid strokes caused by nonvalvular atrial fibrillation. The nationwide cohort study used data on 19,713 VKA users, 8,443 Pradaxa users, and 4,651 Xarelto patients.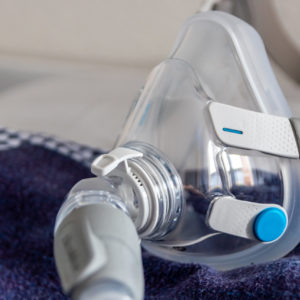 Did You Know?
Millions of Philips CPAP Machines Recalled
Philips DreamStation, CPAP and BiPAP machines sold in recent years may pose a risk of cancer, lung damage and other injuries.
Learn More
Pradaxa and Xarelto are two of a group of new blood thinners, often referred to as novel oral anticoagulants (NOACs), which are promoted as superior to warfarin since they require less testing, and are advertised as safer. However, they have come under fire for not being released with a reversal agent, meaning that when bleeding events do occur, doctors often find them hard to stop.
The blood thinning effect of warfarin and other vitamin K agonists can be quickly stopped through the use of an antidote. However, doctors have reported more serious bleeding events on Xarelto and Pradaxa, due to the lack of an effective reversal agent.
Researchers found no statistically significant difference in the risk of bleeding events or arterial thromboembolism events between any of the three groups for the first 90 days of use. They said that while that appears to back up some claims made by previous studies suggesting that the newer drugs were safe, the findings also raised some concerns specifically due to the lack of a reversal agent, or antidote, and the decision not to monitor patients given Pradaxa and Xarelto.
"NOAC cannot be considered to be safer than VKA during the early phase of treatment," the researchers concluded. "On the contrary, the clinical implications of our results are that physicians must be just as cautious when initiating NOAC as when initiating VKA, particularly in view of the absence of an antidote and objective monitoring of the extent of anticoagulation."
New Blood Thinner Bleeding Risks
Pradaxa was introduced by Boehringer Ingelheim in late 2010 as the first member of a new class of anticoagulants. Xarelto was introduced by Bayer and Janssen Pharmaceuticals in 2011, as the second member of this class.
While all blood thinners carry a risk of bleeding injury, Pradaxa and Xarelto have been linked to a surprising number of problems as more and more patients are switched from warfarin to the new anticoagulants.
In addition to the lack of a reversal agent, several recent studies have also raised questions about the marketing claims made by the makers of these new anticoagulants, suggesting that blood monitoring may actually help doctors identify patients at the greatest risk of bleeding.
In July 2014, an investigative report published by The BMJ suggested that the makers of Pradaxa failed to provide the FDA with important clinical trial data that suggested users may benefit from regular blood monitoring to make sure the drug did not build up in their bloodstream, increasing the risk of bleeds.
In another study published by the Journal of Cardiology in October 2014, researchers indicated that Xarelto monitoring may have helped doctors understand the effects of the drug on a particular patient and their associated bleeding risk.
Boehringer Ingelheim faced more than 4,000 Pradaxa lawsuits that allege inadequate warnings were provided about the lack of an available reversal agent for their medication. Following several years of litigation, the drug maker agreed to pay $650 million in Pradaxa settlements last year, with an average of about $150,000 awarded to former users who experienced injuries associated with uncontrollable bleeds.
Xarelto (rivaroxaban) was the second member of this new class of anticoagulants to be approved by the FDA, hitting the market about a year after Pradaxa. However, as Boehringer Ingelheim faced mounting lawsuits and publicity over severe bleeding events associated with Pradaxa, Xarelto has overtaken the top spot among the new medications, with sales exceeding those of Pradaxa in 2013.
A growing number of Xarelto bleeding lawsuits are now being pursued on behalf of former users, raising similar allegations that inadequate warnings were provided about the lack of an approved reversal agent and claiming that the drug makers should have never introduced the medication without an antidote to allow doctors to reverse bleeding events.
"*" indicates required fields