Xarelto Wrongful Death Lawsuit Filed Over Fatal Bleed
August 20, 2014
By: Irvin Jackson
The family of a Tennessee man who suffered fatal bleeding from Xarelto side effects is now pursuing a wrongful death lawsuit against the manufacturers of the new-generation anticoagulant, alleging that the risk of gastrointestinal bleeds was downplayed by the drug makers. 
The complaint (PDF) was filed by Harry and Joseph Griggs in U.S. District Court for the Eastern District of New York on August 14, following the death of their father, Charles Griggs, on December 6, 2013.
According to allegations raised by the family, Charles Griggs died from complications associated with a bleeding event in August 2013, which the family indicates was caused by the use of Xarelto.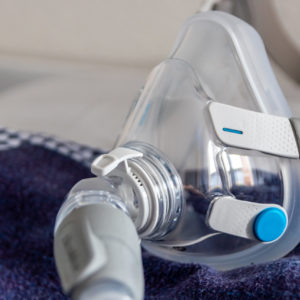 Did You Know?
Millions of Philips CPAP Machines Recalled
Philips DreamStation, CPAP and BiPAP machines sold in recent years may pose a risk of cancer, lung damage and other injuries.
Learn More
The case is one of a growing number of Xarelto wrongful death lawsuits and injury claims filed against Bayer Healthcare and Johnson & Johnson's Janssen subsidiary, alleging that the recently released anticoagulant is unreasonably dangerous and defective, and that the drug makers intentionally mislead the medical community about the drug risks to increase use of the medication over warfarin and other available blood thinners.
Xarelto (Rivaroxaban) is part of a new generation of anticoagulants, known as "direct thrombin inhibitors," which are used to reduce the risk of blood clots and strokes. The medication was jointly developed by Bayer and Johnson & Johnson's Janssen subsidiary, and was introduced in late 2011.
According to allegations raised by Grigg's family, the makers of Xarelto knew from the clinical trials that the medication increased the risk of potentially fatal gastrointestinal bleeding events when compared to Coumadin (warfarin), the older blood thinner it was designed to replace. Both drugs were primarily designed to prevent strokes, deep vein thrombosis and pulmonary embolism in patients with atrial fibrillation.
The complaint indicates that Bayer and Janssen pushed direct-to-consumer advertising that claimed Xarelto was safer than other blood thinners and easier to use, requiring less monitoring. What the advertisements failed to adequately warn about was that, unlike warfarin, there is no Xarelto reversal agent approved to quickly stop the blood thinners anticoagulant effects, the lawsuits claim.
Warfarin bleeding events can be quickly counteracted with vitamin K and fresh frozen plasma. However, those techniques do not work on Xarelto, which operates differently. The lawsuits points out that doctors were not adequately warned that the blood thinner antidotes used for half a century would not work on Xarelto and they were given no strategy to deal with Xarelto bleeding problems.
In addition, some bleeding events appear to be more likely to occur with Xarelto, according to the clinical trials that led to its approval, particularly a study known as ROCKET-AF. The lawsuit indicates that the study concluded "bleeding from gastrointestinal sites, including upper, lower, and rectal sites, occurred more frequently in the rivaroxaban group, as did bleeding that led to a drop in the hemoglobin level or bleeding that required transfusion."
Another study, EINSTEIN-PE, found "an increased risk of adverse events with Xarelto, including those that resulted in permanent discontinuation of Xarelto or prolonged hospitalization," the lawsuit notes.
"Defendants use the results of the…studies to promote Xarelto in their promotional materials, including the Xarelto website, which tout the positive results of those studies," according to the complaint. "However, Defendants' promotional materials fail to similarly highlight the increased risk of gastrointestinal bleeding and bleeding t hat required transfusion, among other serious bleeding concerns."
On June 6, 2013, the FDA sent Xarelto manufacturers a warning letter (PDF) indicating that some of their promotional materials were false or misleading because they minimized the risks associated with Xarelto and made misleading claims about its effectiveness.
The lawsuit charges the manufacturers with negligence, strict product liability, breach of warranty, fraudulent misrepresentation, fraudulent concealment, fraud and deceit, and wrongful death. The lawsuit seeks both punitive and compensatory damages.
"*" indicates required fields