FDA Warns Against Using Plasma From Young Donors To Counteract Aging
February 20, 2019
By: Martha Garcia
Federal health regulators are warning consumers not to undergo plasma treatments involving blood from young donors, which have been marketed by some companies to prevent aging and other conditions, but may not be safe or effective. 
FDA Commissioner Scott Gottlieb and the director for the agency's Center For Biologics Evaluation and Research Peter Marks issued a statement on February 19, warning there is no proven clinical benefit from plasma infusions often marketed for treatment of conditions like dementia, Parkinson's disease, Alzheimer's disease, heart disease, post-traumatic stress disorder, aging, and memory loss.
There are companies throughout the U.S. marketing young donor plasma treatments, including Monterey, California-based Ambrosia, which involve infusions of plasma from young donors between the ages of 18 to 25. However, the FDA warns there is no evidence the plasma infusions cure, treat, or prevent the conditions.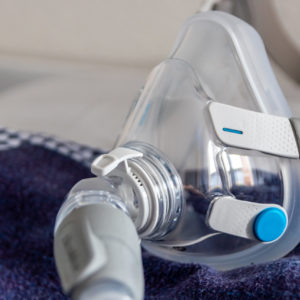 Did You Know?
Millions of Philips CPAP Machines Recalled
Philips DreamStation, CPAP and BiPAP machines sold in recent years may pose a risk of cancer, lung damage and other injuries.
Learn More
Plasma is the liquid portion of the blood. It contains proteins that help clot blood and can be used to treat bleeding and clotting abnormalities. Many trauma settings recognize the benefits of plasma, especially to patients with blood clotting issues due to illness or medications. Clotting conditions are the only ailment approved by the FDA to be treated with plasma.
"Our concerns regarding treatments using plasma from young donors are heightened by the fact that there is no compelling clinical evidence of its efficacy, nor is there information on appropriate dosing for treatment of the conditions for which these products are being advertised," Gottlieb and Marks say in the statement. "Plasma is not FDA-recognized or approved to treat conditions such as normal aging or memory loss, or other diseases like Alzheimer's or Parkinson's disease. Moreover, reports we're seeing indicate that the dosing of these infusions can involve administration of large volumes of plasma that can be associated with significant risks including infectious, allergic, respiratory and cardiovascular risks, among others."
According to the FDA, Ambrosia began a medical trial in 2016, giving infusions to 200 people. However, the study focused on biomarkers in blood and not medical outcomes. Furthermore, the trial was not performed under the FDA's Investigational New Drug program and Ambrosia failed to release the results to the public.
The agency warns that advertising plasma infusions as a treatment of these conditions can discourage patients from getting other necessary, proven treatments which can help those conditions.
Companies offering plasma infusions charge anywhere from $8,000 for a liter of young plasma up to hundreds of thousands of dollars.
The FDA also warns consumers should be wary of receiving medical therapy, such as plasma infusions, outside of clinical trials or in settings not under the watch of institutional review board or regulatory oversight.
The statement indicates the FDA may take regulatory or enforcement action against clinics that offer such plasma infusions.
"We support sound, scientific research and regulation of medical treatments," the statement reads. "We will use our tools and authorities to protect patients from unscrupulous actors and unsafe products. As a general matter, we will consider taking regulatory and enforcement actions against companies that abuse the trust of patients and endanger their health with uncontrolled manufacturing conditions or by promoting so-called 'treatments' that haven't been proven safe or effective for any use."
The FDA is urging patients and health care providers to report any adverse conditions related to young donor plasma infusions for aging or related conditions to the agency's MedWatch adverse event reporting program.
"*" indicates required fields