Types of Cancer Linked to Zantac That Will Be Supported By Export Reports Outlined By Plaintiffs Leadership in MDL
January 12, 2021
By: Irvin Jackson
With thousands of Zantac lawsuits being pursued throughout the federal court system by former users of the recalled heartburn drug diagnosed with various types of cancer, plaintiffs lawyers appointed to leadership positions in the litigation have outlined the types of cancer that will be supported by expert reports on general causation; including breast, bladder, colorectal/intestinal, esophageal, gastric, kidney, liver, lung, pancreatic and prostate cancer.
Zantac (ranitidine) was a popular heartburn treatment used by millions of Americans before it was removed from the market in late 2019, following the discovery that the active pharmaceutical ingredient is inherently unstable, and produces high levels of the chemical byproduct N-Nitrosodimethylamine (NDMA), which is a known human carcinogen.
Dozens of different types of cancer have been linked to Zantac in complaints filed throughout the U.S. judicial system over the past year, and the size of the litigation is expected to continue to increase in the coming years, as Zantac recall lawyers continue to investigate additional claims for cancers that may have resulted from long-term exposure to NDMA in the medication.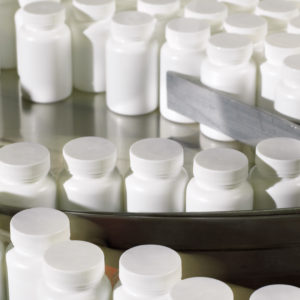 Given common questions of fact and law raised in complaints filed throughout the federal court system, the Zantac litigation was centralized last year before U.S. District Judge Robin L. Rosenberg in the Southern District of Florida, as part of an MDL, or multidistrict litigation.
As part of the coordinated management of the claims, Judge Rosenberg determined early in the proceedings that the Court will consider challenges to the admissibility of expert witness testimony under the federal Daubert standard about the link between Zantac and different types of cancer before moving forward with "bellwether" trials.
In a disclosure (PDF) filed on January 8, plaintiffs leadership identified the ten different types of cancer linked to Zantac for which expert reports establishing general causation will be submitted for the Daubert hearings.
Following submission of the expert reports, the court will consider briefing and arguments from the parties about whether the opinions are sufficiently reliable and based on sound science under the federal Daubert standard to allow individual cases to proceed before juries.
Zantac NDMA Cancer Risks
Zantac and other generic ranitidine drugs were widely used to prevent and relieve heartburn. However, all versions of the medication were pulled from the market after it was discovered the pills commonly contained extremely high and dangerous levels of NDMA, which is a potent human carcinogen.
The problems were first identified by researchers at the independent pharmacy Valisure, which began testing all medications for NDMA after the chemical resulted in widespread recalls for valsartan, irbesartan, losartan and other widely used generic blood pressure drugs. However, unlike those recalls, where NDMA was created as a byproduct of changes in the generic drug making process, Valisure determined that Zantac problems involved the active ingredient ranitidine converting to NDMA over time when introduced to high heat during storage, or even as it is digested inside the human body.
If plaintiffs experts are permitted to testify at trial that Zantac causes specific types of cancer, it is expected that Judge Rosenberg will schedule a series of early trial dates to gauge how juries are likely to respond to certain evidence and testimony that will be repeated throughout the litigation.
While the outcome of these early bellwether trial dates will not be binding on other claims in the litigation, they may have a large impact on potential Zantac settlements the drug makers may negotiate for certain cancers, to avoid thousands of individual cases going before juries nationwide in coming years.
"*" indicates required fields