Court Outlines Access to Census Data On Lawsuits Over Zantac and Cancers Caused by Heartburn Drug
October 29, 2020
By: Irvin Jackson
With a growing number of individuals nationwide investigating claims over the link between Zantac and cancers diagnosed in recent years, the U.S. District Judge presiding over the litigation has outlined the protocols for parties to gain access to certain census data that has been gathered on both filed and unfiled cases being pursued by former users of the recalled heartburn drug.
Zantac (ranitidine) was one of the most widely known brand-name acid reflux medications before it was removed from the market last year, after reports confirmed that the active ingredient converts to dangerous levels of a cancer-causing chemical byproduct, known as N-Nitrosodimethylamine (NDMA).
There are currently more than 500 product liability lawsuits filed in U.S. District Courts nationwide, with Zantac recall lawyers investigating tens of thousands of additional claims for individuals diagnosed with breast cancer, testicular cancer, kidney cancer, bladder cancer, stomach cancer and other cancers that may have resulted from long-term exposure to NDMA in the medication.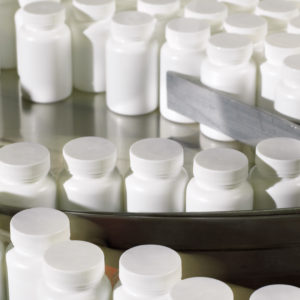 Given common questions of fact and law raised in complaints filed throughout the federal court system, the Zantac litigation was centralized earlier this year before U.S. District Judge Robin L. Rosenberg in the Southern District of Florida, as part of an MDL, or multidistrict litigation.
Early in the proceedings, the Court established a census to gather data on all Zantac cancer cases, including both claims filed in court and those that are still being investigated or reviewed. The process was intended to help the parties gather information about the size and scope of the litigation, including the types of cancer involved and versions of Zantac or generic ranitidine pills involved in the cases.
In a pretrial order (PDF) issued on October 21, Judge Rosenberg addressed what information and reports the parties will be able to access from data extracted from census forms submitted as of September 30. The access is intended to provide the Court and the parties a "robust and timely understanding of the scope and size of the litigation," according to the order, which indicates the information will help guide early case management decisions in the litigation.
"This information is especially important in this MDL, where the product at issue was on the market for almost forty years, in both prescription and over-the-counter versions and in various different formulations and doses, and was manufactured or sold by dozens of different manufacturers retailers, and distributors," the order states. "Among other things, the [census form data] should allow the Court and the parties to determine in an efficient manner which products and injuries are at issue, which Defendants could have manufactured or sold the product(s) allegedly used by each individual who submitted a [census form], and which individuals have medical/pharmacy records or other documents that reflect their alleged use and injury."
As part of the coordinated management of the litigation over the link between Zantac and cancers diagnosed in recent years, it is expected that Judge Rosenberg will establish a "bellwether" program, where small groups of representative cases will be prepared for a series of early trial dates that are unlikely to begin until at least 2022. It is likely that a range of cases will be selected involving different types of cancer involved in large numbers of other claims, as well as cases involving exposure to different versions of Zantac, including name-brand prescription pills, over-the-counter and generic store-brands.
While the outcome of these early trial dates will not be binding on other claims in the litigation, they may have a large impact on potential Zantac settlements the drug makers may negotiate for certain cancers, to avoid thousands of individual cases going before juries nationwide in coming years.
"*" indicates required fields