Generic Manufacturers and Repackagers Seek To Dismiss Ranitidine Class Action Lawsuits
November 11, 2020
By: Irvin Jackson
Plaintiffs are pushing back against an attempt by generic drug manufacturers and repackagers to dismiss ranitidine class action lawsuits filed over the risk of cancer from high levels of the chemical byproduct found in all versions of the heartburn drug, which was more commonly known by the brand name Zantac.
Over the past year, ranitidine recalls have been issued for all versions of prescription and over-the-counter Zantac, as well as generic equivalents sold by a number of different companies, after it was discovered that the active pharmaceutical ingredient converts to the known carcinogen N-nitrosodimethylamine (NDMA) when stored at high temperatures or inside the body.
In addition to hundreds of individual Zantac injury lawsuits filed by former users diagnosed with various types of cancer, ranitidine class action lawsuits have been filed on behalf of both consumers exposed to the medications and third payors who covered the costs for the defective pills.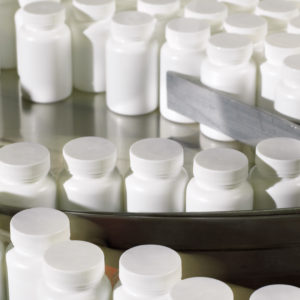 Last month, generic manufacturers and repackagers filed a motion to dismiss (PDF) consumer class action and third-party claims, saying the plaintiffs failed to show that they were injured by taking ranitidine.
In an opposition motion (PDF) filed on November 9, plaintiffs refuted that claim, indicating that economic damages and the buildup of NDMA in the bodies of consumers, as well as costs associated with medical monitoring that will now be required, constitute "injuries" under the law.
"At minimum, to warrant dismissing any claims Defendants would need to identify law incorporating their proposed rule that applies in this case," the opposition motion states. "Defendants do not even attempt to meet this standard."
Each of the complaints raise similar allegations, indicating the drug makers knew or should have known ranitidine contained in Zantac was inherently unstable, yet they continued to market and sell the drug for decades, exposing users throughout the U.S. to an increased risk of cancer that may continue for years. The ranitidine class action lawsuits also seeking medical monitoring for former users, who may now face an increased risk of cancer for years in the future.
Ranitidine Litigation
Zantac and generic ranitidine have been used by millions of Americans for treatment and prevention of heartburn, as the medication has been one of the top selling drugs for decades. However, all versions have now been pulled from the market due to concerns that high levels of NDMA produced by ranitidine expose consumers to an unreasonable risk.
The problems are not linked to a manufacturing problem where the chemical contaminated the pills, but rather NDMA is believed to be a byproduct of the inherent chemical structure of ranitidine in the Zantac pills, which can convert to the cancer-causing chemical during storage at high temperatures or inside the human body.
Given common allegations raised in class action complaints and individual product liability lawsuits, the litigation has been centralized in the federal court system, where cases filed in U.S. District Courts nationwide are currently pending before Judge Robin L. Rosenberg in the Southern District of Florida for coordinated discovery and pretrial proceedings.
There are currently about 500 complaints filed in the federal court system, with thousands of additional claims under active investigation by Zantac recall lawyers. As part of the consolidated management of the litigation, it is expected that Judge Rosenberg will establish a bellwether program, where small groups of representative cases will be set for early trial dates to help gauge how juries are likely to respond to certain evidence and testimony. While the outcomes will not be binding on other claims, they may greatly influence any Zantac settlements that they manufacturers are later willing to offer to avoid individual trial dates throughout the federal court system.
"*" indicates required fields