Procedure Established For Preserving Testimony of Zantac Cancer Plaintiffs Facing Extreme Health Problems
August 31, 2020
By: Irvin Jackson
The U.S. District Judge presiding over the growing number of Zantac lawsuits filed by individuals who developed cancer following use of the recalled heartburn drug, has established procedures for preserving the testimony of plaintiffs who are suffering extreme health problems, and may not survive to see their case reach a courtroom.
There are currently about 300 product liability lawsuits filed against various manufacturers of name-brand, generic and over-the-counter versions of Zantac (ranitidine), each raising similar allegations that the active ingredient converts to high levels of a carcinogenic chemical byproduct. However, Zantac injury lawyers current represent tens of thousands of individuals diagnosed with breast cancer, testicular cancer, kidney cancer, bladder cancer, stomach cancer and other injuries after use of the medication.
Given similar questions of fact and law raised in the cases, the Zantac litigation was centralized earlier this year before U.S. District Judge Robin L. Rosenberg in the Southern District of Florida, for coordinated discovery and pretrial proceedings as part of a federal MDL, or multidistrict litigation.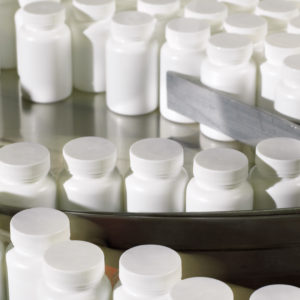 With the claims in the earliest stages of litigation, it is widely expected that it will be several years before the first cases reach a jury or any potential Zantac settlements are reached. Unfortunately, many plaintiffs will not survive long enough to see their case reach a courtroom, so procedures have been established to preserve their testimony.
In a pretrial order (PDF) issued on August 26, Judge Rosenberg outlined the protocol for "In Extremis" depositions, which lawyers can request for any plaintiff whose health has deteriorated to the point that their competency or survival is at risk.
Plaintiffs will be considered In Extremis when they show medical evidence or affidavits by a physician or the plaintiff indicating they have will reach a state within the next six months where they are no longer capable of competently testifying in a deposition, or if they are not expected to survive beyond the next 12 months.
At least 30 days before such a deposition, the plaintiff must provide defendants with any medical records not already produced, any available records relating to the damage claims, and a complete version of the Plaintiff Fact Sheet and other written discovery they would be required to produce. They must also execute record authorizations and documents required by any order in the litigation or by any of their medical providers.
As part of the coordinated management of the litigation, it is expected that Judge Rosenberg will establish a "bellwether" program, where small groups of representative cases, which involve claims similar to those presented throughout larger groups of Zantac cancer lawsuits, will be prepared for early trial dates. However, those cases are unlikely to be ready for trial until at least 2022.
"*" indicates required fields