Thousands of Zantac Cancer Claims To Be Filed on Registry in MDL
August 18, 2020
By: Irvin Jackson
As the U.S. District Judge presiding over all federal Zantac lawsuits begins to coordinate pretrial proceedings in the litigation, thousands of previously filed and unfiled cases being pursued by former users of the heartburn drug who have developed cancer are expected to be filed on a census registry this week.
After it was discovered late last year that side effects of Zantac may expose users to high levels the carcinogenic chemical Nitrosodimethylamine (NDMA), a growing number of product liability claims have been presented throughout the federal court system by individuals who indicate they developed breast cancer, testicular cancer, kidney cancer, bladder cancer, stomach cancer and other injuries after use of the medication
Each of the complaints raise similar allegations, indicating the drug makers knew ranitidine contained in the widely used heartburn drug was inherently unstable and may convert to the cancer-causing chemical, yet they continued to market and sell the drug for decades, exposing users throughout the U.S. to an increased risk of cancer.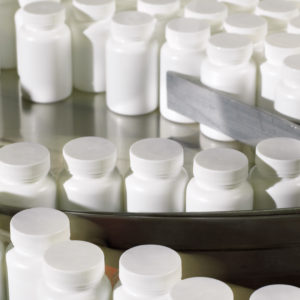 Given common questions of fact and law, the U.S. Judicial Panel on Multidistrict Litigation (JPML) decided to consolidate the cases in February 2020, transferring complaints filed throughout the federal court system to U.S. District Judge Robin L. Rosenberg in the Southern District of Florida, for coordinated discovery and pretrial proceedings.
Early in the litigation, Judge Rosenberg established a census for all Zantac cancer cases, requiring lawyers involved in the litigation to register all filed and unfiled cases that are being investigated.
For individuals who retained a lawyer prior to June 30, 2020, the Court required that the claims be registered in the federal multidistrict litigation (MDL) by August 17. In a pretrial order (PDF) issued on August 16, Judge Rosenberg granted an extension of this deadline for certain plaintiffs impacted by a technological error, but it is expected that tens of thousands of separate cases involving cancer from Zantac are likely to be registered this week.
The census process is designed to provide the parties and the Court with better information about how to target resources and efficiently manage the growing litigation, as a large number of unfiled cases continue to be investigated by Zantac lawyers nationwide.
As part of the coordinated management of the litigation, it is expected that Judge Rosenberg will establish a "bellwether" program, where small groups of representative cases, which involve claims similar to those presented throughout larger groups of Zantac cancer lawsuits, will be prepared for early trial dates.
While the outcomes of these early bellwether trials will not be binding on other plaintiffs, they will be closely watched by parties involved in the litigation and may heavily influence Zantac settlements that the drug makers may offer to avoid the need for thousands of individual trials to be scheduled nationwide over the coming years.
Scott

January 6, 2021 at 4:58 pm

As a Disabled Veteran who was given ZANTAC/RANITIDINE by the VA for over 5 years and then got very ill with cancer and other major health issues, i got a notice from FDA,CVS, VA and MedWatch to cease taking the medication and i underwent a long horrible treatment that did not work. It is a shame that these big Pharma's are just waiting for us to die.
"*" indicates required fields