Zantac Recall Urged, As Drug Maker Halts Distribution Due to Carcinogenic Chemicals in Heartburn Drug
September 19, 2019
By: Irvin Jackson
Amid calls for a nationwide Zantac recall due to the discover of caner-causing impurities, makers of the popular heartburn drug have announced this week that they are halting distribution, but are not calling for stores to stop selling existing inventory.
According to Bloomberg News, the Novartis subsidiary Sandoz has decided to halt worldwide distribution of Zantac on September 18, after the FDA determined it was contaminated with N-nitrosodimethylamine (NDMA), which is a probable human carcinogen.
Sandoz was careful to state that decision to halt distribution is not a recall for Zantac, although many health experts are calling for federal regulators to force drug makers to take such action. Sanofi-Aventis, the manufacturer, has not said it will stop production of the heartburn drug, which will eventually result in the complete removal of Zantac from the market.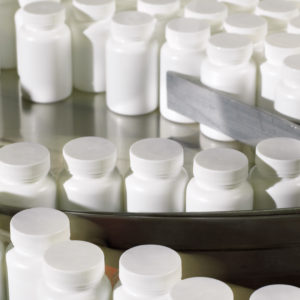 On September 13, the FDA announced it had learned some forms of Zantac (ranitidine) may contain NDMA, which is the same contaminant that resulted in massive valsartan recalls over the past year and has been linked to hundreds of cases involving cancer diagnosed among users of the generic blood pressure drug.
Zantac is used to treat heartburn with acid indigestion, as well as stomach ulcers, gastroesophageal reflux disease (GERD) and other stomach acid production problems. According to the FDA statement, NDMA levels were detected by the online pharmacy Valisure.
Valisure, an online pharmacy based in New Haven, Connecticut, issued a press release saying it believed the FDA should push for a full Zantac recall. It's testing detected levels of NDMA 26,000 times higher than the FDA's permissible intake limit of 96 nanograms per day.
The pharmacy's researchers, working with researchers from Stanford University, found that the ranitidine molecule was inherently unstable, and that instability results in the creation of NDMA.
"There's no acceptable cancer risk for a drug like this," David Light, Valisure's CEO, said in the press release.
Valisure noted that NDMA contamination was suspected in Zantac as early as the 1980s, when it first hit the market. In the 2000s, the pharmacy notes that urination of Zantac into wastewater was a suspected source of NDMA contamination in drinking water.
On September 9, Valisure submitted a citizen's petition (PDF) to the FDA calling for a Zantac recall. The petition also urges the FDA to put in place stronger independent chemical testing and verification of pharmaceutical products.
While the drug makers continue to allow existing inventory of the heartburn drug to be stocked on store shelves, a number of lawyers are now reviewing potential Zantac cancer lawsuits. Claims are being reviewed for individuals diagnosed with several different types of cancer linked NDMA, including colorectal cancer, stomach cancer, liver cancer, esophageal cancer and other digestive tract cancers.
"*" indicates required fields