Zantac Ingredients Resulted in Development of Bladder Cancer, Lawsuit Claims
July 07, 2020
By: Irvin Jackson
According to allegations raised in a recently filed product liability lawsuit, a Kentucky man developed bladder cancer from the side effects of Zantac, after the active pharmaceutical ingredient in the recalled heartburn drug converted to high levels of a cancer-causing chemical byproduct as it is digested by the human body.
Aaron Hayden filed the complaint (PDF) in the U.S. District Court for the Southern District of Florida on June 17, indicating that ranitidine contained in Zantac produces the potent carcinogen N-Nitrosodimethylamine (NDMA), which is a chemical that has no business inside the body and its only known function is to cause cancer.
The lawsuit presents claims against various manufacturers of Zantac, including Boehringer Ingelheim, Sanofi US Services, Chattem, Inc., Pfizer and GlaxoSmithKline, indicating that the drug makers knew or should have known that the Zantac ingredient is inherently dangerous and unsafe when ingested.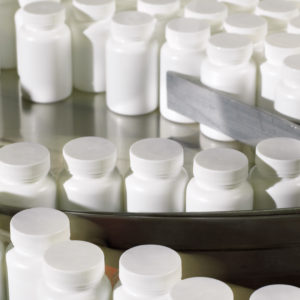 Hayden regularly took Zantac from 2014 until the end of 2017, indicating that the exposure to NDMA from Zantac was the direct cause of his bladder cancer diagnosis.
Zantac (ranitidine) has been widely available for decades, as both a prescription and over-the-counter treatment for heartburn and acid reflux. However, after it was discovered late last year that ranitidine is inherently unstable, and may convert to NDMA when stored at high temperatures or inside the body, Zantac recalls have been issued for most versions of the drug.
NDMA used to be a chemical biproduct of making rocket fuel in the early 1990s. However, today, its only use is to cause cancer in animals as part of laboratory experiments.
While FDA standards have established that maximum human daily exposure to NDMA should be only 96 nanograms, testing has found that some 150 mg Zantac pills contain more than 3 million nanograms of NDMA. Exposure to the Zantac ingredient has been linked to reports of breast cancer, kidney cancer, leukemia and other cancers, raising widespread concerns among long-term users of the drug.
"During the time that Defendants manufactured and sold Zantac in the United States, the weight of scientific evidence showed that Zantac exposed users to unsafe levels of NDMA. Defendants failed to disclose this risk to consumers on the drug's label—or through any other means—and Defendants failed to report these risks to the FDA," Hayden's lawsuit states. "Going back as far as 1981, two years before Zantac entered the market, research showed elevated rates of NDMA, when properly tested. This was known or should have been known by Defendants."
The case filed by Hayden joins hundreds of other Zantac lawsuits filed in recent months, each claiming that exposure to NDMA produced by the ingredient ranitidine caused cancer among long-term users.
As Zantac recall lawyers continue to review and file claims in the coming weeks and months, the size and scope of the litigation is expected to continue to increase, likely involving tens of thousands of complaints filed nationwide.
To deal with the increasing complaints being filed throughout the federal court system, the U.S. Judicial Panel on Multidistrict Litigation recently ordered all Zantac claims be centralized and consolidated in the U.S. District Court for the Southern District of Florida, where the litigation will be overseen by U.S. District Judge Robin L. Rosenberg during coordinated discovery and pretrial proceedings.
"*" indicates required fields