Zantac Contamination Problems May Be Affected By Oxygen, Humidity, As Well As Temperature: Study
August 14, 2020
By: Irvin Jackson
Amid rising concerns about problems with Zantac and cancer-causing chemicals that have contaminated the widely used heartburn drug, new research indicates the active pharmaceutical ingredient may form N-nitrosodimethylamine (NDMA) based on levels of exposure to oxygen and humidity, suggesting contamination has likely been an issue for decades.
Zantac (ranitidine) has been a widely used treatment for heartburn and acid reflux, becoming the first medication to surpass $1 billion in annual sales in 1988. However, federal regulators have now required Zantac recalls for all versions of the ranitidine-based medication, after discovering that the drug is inherently unstable and may produce high levels of the cancer-causing chemical byproduct NDMA.
In a study published last week online in the Chemical and Pharmaceutical Bulletin, Japanese researchers looked at the storage of Zantac under high temperatures to better try to determine how it impacts ranitidine and the formation of NDMA in the pills.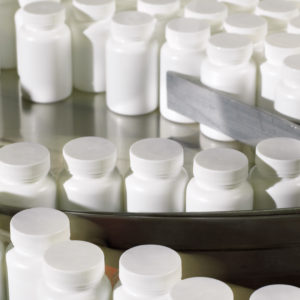 Not only did the researchers find a correlation between the Zantac contamination problems with storage at high temperatures, but they also determined that oxygen levels and humidity may play a factor in the formation of the toxic chemical.
Zantac NDMA Contamination
Zantac has been aggressively marketed as a safe and effective treatment for years, without any warnings that users may be exposed high levels of NDMA that increase the risk of various cancers.
The contamination problems were first discovered by consumers and the medical community in September 2019, when the independent pharmacy Valisure conducted testing that found each pill may result in exposure to levels of NDMA that are substantially higher than the permissible daily intake limits set by the FDA.
Valisure testing found that some 150 mg Zantac pills contained more than 3,000,000 nanograms (ng) of NDMA, even though the safe level set by the FDA is only 96 ng per day.
Subsequent FDA investigations determined that the problems with Zantac NDMA contamination were likely linked to the way pills are stored, either during the distribution, sale or home use of the medication. Since regulators were unable to confirm how various versions of ranitidine may have been stored, the FDA required all versions of Zantac be pulled from the market in April 2020, following months of piecemeal decisions by various manufacturers over the prior months.
In this new study, Japanese researchers set out to investigate the link between NDMA formation in ranitidine and temperatures. They tested two different, unnamed brands, which were stored under accelerated conditions at 104 degrees Fahrenheit and 122 degrees in 75% humidity for eight weeks. According to the findings, the amount of NDMA in the pills increased substantially, from 0.19 parts per million (ppm) to 116 ppm, and from 2.89 ppm to 18 ppm.
"The formation of NDMA that exceeded the acceptable daily intake limit (0.32 ppm) at the temperature used under accelerated storage conditions clearly highlights the risk of NDMA formation in ranitidine formulations when extrapolated to storage under ambient conditions," the researchers determined.
They also found, however, that "environmental factors such as moisture and oxygen are involved in the formation of NDMA in ranitidine formulations."
Zantac Cancer Lawsuits
The findings are likely to play a significant role in thousands of Zantac lawsuits now being pursued by former users of the medication diagnosed with breast cancer, testicular cancer, kidney cancer, stomach cancer and other health problems following years of exposure to NDMA in Zantac.
Given common questions of fact and law raised in complaints filed throughout the federal court system, the Zantac litigation has been centralized and consolidated in the U.S. District Court for the Southern District of Florida, where the cases are being overseen by U.S. District Judge Robin L. Rosenberg during coordinated discovery and pretrial proceedings.
As part of the management of the litigation, it is expected that Judge Rosenberg will consider challenges to the reliability of plaintiffs expert witness testimony about the link between Zantac and cancer problems before a series of early "bellwether" cases go to trial, to help gauge how juries are likely to respond to certain evidence and testimony that will be repeated throughout the litigation.
"*" indicates required fields