Zantac Syrup Recall Issued Over Excessive NDMA Levels
November 26, 2019
By: Irvin Jackson
A generic version of Zantac syrup is the latest ranitidine-based heartburn drug to be recalled, since it may expose users to excessive levels of the cancer-causing chemical N-Nitrosodimethylamine (NDMA).
Over the past few months, a number of Zantac recalls have been issued by manufacturers of name-brand, over-the-counter and generic version of the popular medication, which each contain the active pharmaceutical ingredient ranitidine, which has been found to product high levels of NDMA when exposed to certain conditions or inside the body.
The FDA announced a generic Zantac syrup recall on November 22, impacting oral solutions sold by Amneal Pharmaceuticals. The company is also recalling generic ranitidine tablets sold in 150mg and 300mg doses.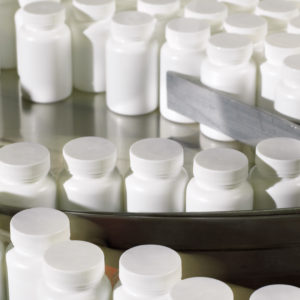 While no adverse events have been linked to these recalled Zantac products, exposure to NDMA found in the drug has been linked to reports of bladder cancer, stomach cancer, esophageal cancer, colorectal cancer and other cancers along the digestive tract as the chemical travels through the body.
The FDA first warned about the Zantac NDMA problems on September 13, indicating several different versions of the heartburn drug were found to contain the cancer-causing impurity. As a result, major retailers have removed Zantac from store shelves, and nearly every version of the medication has now been recalled.
The latest recall affects Ranitidine Syrup (Ranitidine Oral Solution, USP) 15 mg/mL sold in 473 mL pack size, and Ranitidine Tablets, USP 150 mg and 300 mg, sold in 30, 60, 100, 180, 250, 500, and 1,000-count bottles. A full list of recalled lots and NDC numbers is available in the recall notice.
All of the recalled generic Zantac products were manufactured by Amneal Pharmaceuticals, LLC, based in Bridgewater, New Jersey, and were available by prescription only. They were distributed to wholesalers, distributors, retailers and repackagers nationwide.
Amneal indicates it is notifying customers by UPS Standard Overnight mail through a recall notification letter and arranging for the return of all recalled products. The company recommends anyone with an inventory of the affected products quarantine them immediately.
Customers with impacted products can call Stericycle at 866-918-8768 to arrange for the products return. Consumers with questions or who had adverse event reactions can call Amneal Drug Safety at 1-877-835-5472 or send an e-mail to DrugSafety@amneal.com.
Zantac Cancer Problems
Zantac (ranitidine) has been on the market for decades, and has been regularly used by millions of Americans for treatment of heart burn and acid reflux. However, increasing evidence now suggests the active ingredient ranitidine is inherently unstable, and may convert to NDMA at levels that are not safe.
The online pharmacy Valisure first brought the problems the attention of regulators, filing a citizen's petition that called for all versions of Zantac to be removed the drug from the market, and for consumers to be provided instructions about the safe disposal of the medication to avoid widespread water contamination. The group also sent a copy of the petition to the World Health Organization, indicating that ranitidine in Zantac should be considered a human carcinogen.
According to independent testing by Valisure, levels of NDMA in one Zantac 150mg tablet may exceed 3,000,000 nanograms (ng), which is 26,000 times higher than the FDA's permissible daily intake for the chemical. Excessive NDMA levels were detected across all brands of Zantac and all lots, and Valisure indicated research dating back 20 years has included warning signs about potential problems with the drug.
While drug makers and federal regulators indicate that they are continuing to investigate the Zantac problems, many consumers are now questioning whether they may have avoided a cancer diagnosis if other available alternative treatments for heartburn had been used.
A growing number of Zantac lawsuits are now being pursued by individuals diagnosed with bladder cancer, stomach cancer, small intestine cancer, colorectal cancer, esophageal cancer and other problems impacting the digestive tract as NDMC from ranitidine moved through the body.
"*" indicates required fields