Zicam Nasal Spray Lawsuit Alleges Loss of Smell After One Use
July 30, 2009
By: AboutLawsuits
According to a lawsuit filed earlier this year against Matrixx Initiatives, Inc., makers of the recently recalled Zicam nasal spray, a Texas woman alleges that she suffered a loss of smell after using the over-the-counter cold remedy only one time.
The Zicam nasal spray lawsuit was filed by Mary Ann Brandon in the U.S. District Court for the Eastern District of Texas, arguing that Matrixx Initiatives manufactured an unreasonably dangerous product which caused her to suffer permanent damage to her ability to smell after using it as directed.
According to the complaint, Brandon purchased Zicam nasal spray on May 19, 2007, while she was suffering from a common cold. Matrixx advertised Zicam as an over-the-counter cold remedy that would reduce the severity and length of such illnesses. After using the Zicam nasal spray for the first time, Brandon indicates that she experienced intense stinging and burning in her nose.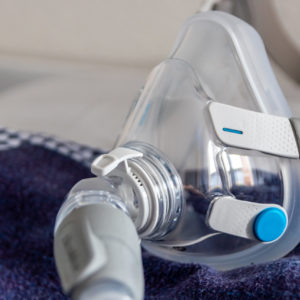 Did You Know?
Millions of Philips CPAP Machines Recalled
Philips DreamStation, CPAP and BiPAP machines sold in recent years may pose a risk of cancer, lung damage and other injuries.
Learn More
After this single use, Brandon alleges that developed a loss of her sense of smell, known as anosmia, which continues to affect her two years after using the product. Despite medical consultations and treatments, Brandon's sense of smell remains severely diminished and has only partially returned.
Mary Ann Brandon's lawsuit over Zicam was filed on January 7, 2009, five months before Matrixx recalled their nasal gel spray and nasal swab products.
The Zicam recall came after the FDA issued a warning on June 15, 2009, advising consumers to stop using Zicam nasal products. At that time, the FDA indicated that they were aware of at least 130 reports of Zicam side effects involving loss of sense of smell. Since then, Matrixx has disclosed that they have received 800 reports of Zicam problems that were never turned over to the FDA.
Estimates suggest that about 3.6 out of every 100,000 users have experienced problems with Zicam anosmia. Some experts say that zinc gluconate, the single active inredient in Zican nasal gel, is toxic to the tissue inside the nose and is responsible for causing users to lose their ability to smell or detect odors.
Matrixx Initiatives has denied that their products cause the loss of smell problems reported by hundreds of users. In addition to a growing number of Zicam injury lawsuits filed by users who have suffered damage to their ability to smell or taste, Zicam class action lawsuits have been filed in several states seeking to recover profits made from the sale of the dangerous product and a group of investors have filed a lawsuit against Matrixx for failing to disclose the problems with Zicam, which generated a substantial portion of the company's revenue.
Charles

June 26, 2010 at 10:48 pm

several years ago i used zican when i had a cold. after the cold went away i had completely lost my sense of smell. A ENT doctor checked me out, including a CAT scan of my nasal area and could not find the cause. At the time i was not aware of the zicam "problem", but now i know thats what caused it.

david

October 21, 2009 at 7:30 pm

Three years ago i bought zicam nasal spray and syrup. Since then when i used it i constanly have a taste in my mouth of coins. I also get it in my nose as well . That taste and smell stay with me for a day or two every time i get it. I cant taste nothing cause it always has that coin taste to it.That was 3 years ago and the problem still presists to this day.

KENA

October 20, 2009 at 6:16 pm

I WAS TAKING THE NASAL SPRAY ZICAM AND LOST THE SENSE OF SMELL AND IT HAS CAUSED ME TO HAVE SINUS PROBLEMS

glauco

August 31, 2009 at 5:53 pm

Last November 2008, I was with a severe cold and I purchased the zicam nose spray , gel swabs and syrup cold remedy to cure it. Not long after the cold was gone I notice that my sense of smell and taste also was diferent, I was not able to distinguish any type of smell and my taste was compromised as well.
"*" indicates required fields