Zimmer Persona Knee Replacement Recall Issued Due to Failure Risk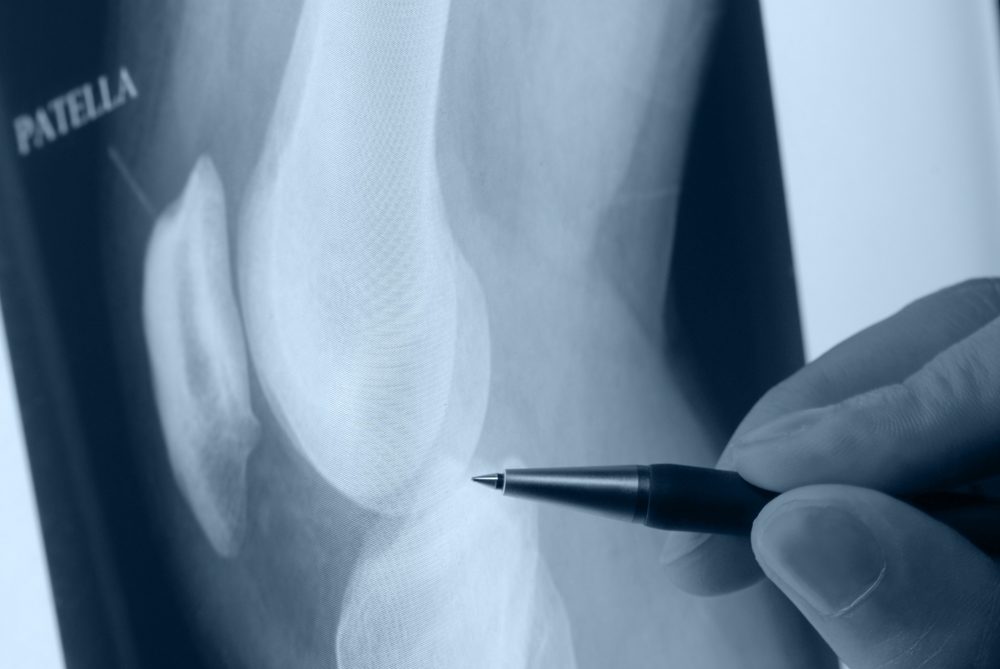 March 24, 2015
By: Austin Kirk
Amid reports of loosening and other problems with Zimmer Persona knee replacements, more than 11,600 of the "personalized" artificial knee components have been recalled less than three years after the design was introduced. 
A Zimmer Persona knee recall was announced by the FDA on March 12, impacting all lots and sizes of the Persona Trabecular Metal Tibial Plate used during knee replacement procedures throughout the United States between November 2012 and early 2015.
Zimmer sent an Urgent Medical Device Recall notice (PDF) in late February, warning surgeons and hospitals about an increase in complaints involving radiolucent lines and loosening among patients who received a Zimmer Persona knee. Earlier this month, the FDA categorized this action as a Class 2 recall.
According to the manufacturer, the current complaint rate is higher than expected when compared to similar devices, acknowledging that about six out of every 1,000 implants may fail. However, some critics suggest that the risk of Zimmer Persona knee problems may ultimately be much higher the longer the implants remain in bodies.
The Zimmer Persona knee replacement system was introduced in late 2012, marketed by the manufacturer as having "[a]natomically accurate components available for a new level of fit tailored to each patient's unique anatomy."
The "Personalized Knee" system was designed to provide a high degree of accuracy in it's fit. However, it now appears that the Zimmer knee design may carry an increased risk of loosening, pain and ultimately failure, requiring risking knee revision surgery.
Zimmer indicates that individuals may experience problems with initial fixation, causing knee pain and discomfort. This may result in long-range health consequences where the knee replacement never achieves appropriate biological fixation, which will likely require some patients to require additional knee replacements or removal of the artificial knee.
"Out of the complaints received, 36% identified symptomatic radiolucent lines or were revised for loosening, 28% identified asymptomatic radiolucencies, 8% subsided, and 28% were inconclusive," the manufacturer informed hospitals in a letter mailed last month. "Aseptic loosening of cementless tibial implant components is one of the most prevalent causes for revision in total knee arthroplasty and a number of factors may contribute to the loosening failure mode, including patient characteristics, rehabilitation protocol and compliance, surgical technique, and product features."
The recall affects all lots and sizes C-J, both left and right, of the Persona Trabecular Metal Tibial Plate. According to the FDA, about 11,658 units are affected by the recall. The devices were distributed worldwide, but specifically sent to surgeons in Arkansas, Alaska, Arizona, California, Colorado, Florida, Illinois, Indiana, Kansas, Massachusetts, Michigan, Minnesota, Missouri, North Carolina, New Jersey, Ohio, Oklahoma, Pennsylvania, Tennessee, Texas, Utah, Virginia, Washington and Wisconsin.
Surgeons and hospitals have been made aware of the problem, and all of the recalled Zimmer Persona knee implants that had not yet been implanted into patients have been quarantined or returned to the manufacturer. However, it is unclear whether patients with a defective Zimmer Persona knee have been notified of the recall or provided instructions about the need for further medical monitoring.
A number of individuals who experienced problems following their knee replacement are expected to pursue a Zimmer Persona knee lawsuit against the manufacturer, alleging that the company failed to adequately research and test the design before aggressively marketing the Persona Knee system to doctors throughout the United States.
Tina

June 10, 2017 at 12:06 am

I am one of the patients who had to have a revision due to this implant failing. I had a total knee replacement last June, by December I was starting to experience pain and additional swelling. Sure enough, I had implant failure.
"*" indicates required fields