Zithromax, Similar Antibiotics, May Increase Risk of Cerebral Palsy, Epilepsy: Study
March 30, 2015
By: Irvin Jackson
The findings of a new study suggest that side effects of Zithromax and other similar antibiotics may increase the risk that a pregnant woman will give birth to a child with cerebral palsy or epilepsy. 
Researchers from the United Kingdom report that, compared to penicillins, a class of antibiotics known as macrolides increase the risk of a child being born with cerebral palsy and epilepsy by nearly 80% when taken during pregnancy. The findings were published on March 25 in the medical journal PLOS One.
The study looked at data on nearly 200,000 pregnant women, and found that between 19% and 44% are prescribed antibiotics during pregnancy.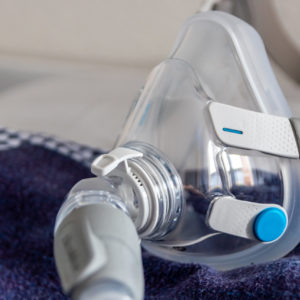 Did You Know?
Millions of Philips CPAP Machines Recalled
Philips DreamStation, CPAP and BiPAP machines sold in recent years may pose a risk of cancer, lung damage and other injuries.
Learn More
Previous studies have indicated that women given antibiotics to prevent infections had an increased risk of giving birth to a child with cerebral palsy or epilepsy. The researchers looked at information on different types of antibiotics prescribed to pregnant women to better focus in on which ones may be linked to the increased risk. However, only the use of macrolids, like Zithromax or "Z-Pak", were associated with an increased risk.
"We found no overall association between antibiotic prescribing in pregnancy and cerebral palsy and/or epilepsy in childhood," the researchers concluded. "However, our finding of an increased risk of cerebral palsy or epilepsy associated with macrolide prescribing in pregnancy adds to evidence that macrolide use is associated with serious harm."
Cerebral palsy is a neurological disorder that is usually attributed to brain damage suffered before, during or shortly after birth. A lack of oxygen to the baby's brain may result in the irreversible damage that leaves them with a life-time disability, including seizures, limitations on motor function and other developmental problems.
While medical mistakes are often identified as a potential cause of cerebral palsy, where a failure to follow the appropriate standards of medical care results in the brain damage, this new research suggests that a small sub-set of cases may be due to drug side effects or gene variants.
Zithromax Health Concerns
The study comes amid intense concerns about the safety of Zithromax and other similar drugs, such as erythromycin, following research published last month in the medical journal Pediatrics, which found an association between macrolides and a digestive disorder that affects infants, known as infantile hypertrophic pyloric stenosis (IHPS). It is a digestive condition that occurs when the opening between the stomach and small intestine becomes too small to allow the contents of the stomach to move into the bowels. It often requires surgery to address.
Researchers found that infants who were given Zithromax within the first 14 days after birth were more than eight times more likely to develop IHPS than their peers. Erythromycin exposure led to more than 13-fold increased risk. While IHPS is easy to treat when diagnosed early, if untreated it can be fatal.
The findings also come amid continuing concerns about the potential side effects of Zithromax on the heart, including abnormal heart rhythm problems, such as QT interval prolongation. This can lead to a fatal heart condition, known as Torsades de Pointes.
A May 2012 study published in the New England Journal of Medicine first warned about the potential heart risks with Zithromax. Researchers found patients were 2.5 times more likely to die due to heart related problems on a five day Zithromax treatment when they compared it to treatment with other antibiotics or no antibiotic therapy.
In a March 2013, the FDA issued a Zithromax drug safety communication, indicating that a review found that certain patients were more at risk, including those with existing QT interval prolongation, patients with low blood levels of potassium or magnesium, patients with slower than normal heart rates, and those taking certain drugs used to treat abnormal heart rhythms.
The FDA ordered that label changes be made to Zithromax and other azithromycin-based antibiotics to warn about the risks of torsades de pointes.
Zithromax sales brought in more than $450 million for Pfizer in 2011. It is used to treat respiratory system and urinary tract infections, tonsillitis and other bacterial infections. It is also available as a generic.
"*" indicates required fields